More Americans Choose to Retire Outside the U.S.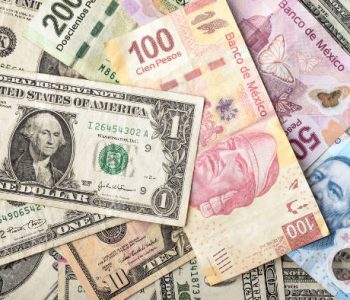 400,000 American Retirees Are Now Living Abroad
Retirement is not cheap in the U.S., which is probably why more American retirees choose to stretch their dollar abroad.
According to the Social Security Administration, there are just under 400,000 Americans retiring outside the U.S. The number grew by 17% between 2010 and 2015 and is expected to increase further as more baby boomers enter their golden years. (Source: "Growing number of Americans are retiring outside the US," Yahoo!, December 27, 2016.)
Olivia S. Mitchell, director of the Pension Research Council at the University of Pennsylvania's Wharton School, said that the cost of living is the most often cited reason for retiring in a different country.
"I think that many people retire when they are in good health and they are interested in stretching their dollars and seeing the world," she said. (Source: Ibid.)
For instance, Kay McCowen, who is newly widowed, decided to retire in Mexico after quitting her job, selling her house, and applying for Social Security.
"I wanted to find a place where I could afford to live off my Social Security," said McCowen. "The weather here is so perfect, and it's a beautiful place."
McCowen now lives in Ajijic, a community outside Guadalajara near Mexico's Lake Chapala. Her rent is just half of what she was paying in Texas. And thanks to the moderate climate, utility bills at her new home are not much of a burden either.
Viviana Rojas, an associate professor at the University of Texas at San Antonio who is also writing a book about retirees in Mexico, said that the experience might not be all sunshine and rainbows.
"Many of the people we interviewed said they spoke Spanish, but they actually spoke very little Spanish," said Rojas. "They didn't have the capacity of speaking enough Spanish to meet their basic needs like going to the doctor or to the store." (Source: Ibid.)
Healthcare could be another issue. Mitchell pointed out that while Americans who choose to retire abroad can still collect Social Security benefits, Medicare is not available.