American Midstream Partners LP: Cash Cow Stock Pays Out 15.9%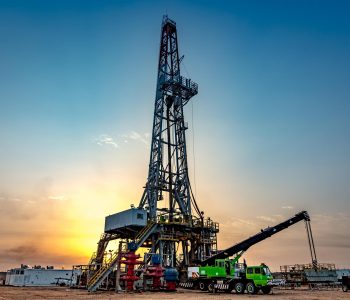 iStock.com/sasacvetkovic33
This Stock Yields 15.9%
Today's post highlights my favorite place to find big yields, "cash cows."
As longtime readers know, cash cows represent mature businesses that churn out lots of cash flow. Think of industries like cigarettes, dish soap, or breakfast cereal.
Because these companies have limited growth prospects, owners milk the operations for ongoing income. In some cases, some of these firms pay out yields as high as 12% or 15%.
Case in point, energy infrastructure owner American Midstream Partners LP (NYSE:AMID). And for investors that like earning globs of dividends, this business might constitute one of the best businesses in the world. Here's why.
To begin with, these assets generate a bond-like stream of income. American Midstream Partners owns thousands of miles of energy pipelines, in addition to several terminals and processing plants. Like a highway tollbooth, these operations collect a fee on every barrel that flows through its network.
While the prices of these barrels can swing from year to year, the total volume of crude moving through the network stays remarkably consistent. And because ongoing costs come in at a fraction of revenue, most of this fee-based income can be paid out to shareholders.
Those cash flows should continue to grow, too.
American Midstream Partners has concentrated most of its portfolio near a number of fast-growing plays in Texas, namely the Permian Basin, Eagle Ford, and Gulf Coast. Thanks to the surge of oil production from these regions, the partnership's network runs at almost full capacity.
Management sees an opportunity. Over the past few years, executives have plowed billions back into the business to beef up their network. That should translate into a mid- to high-single-digit growth gate for the foreseeable future.
For investors, this has resulted in quite an income stream. Today, units pay out a quarterly distribution of $0.41 each. That comes out to an annual yield of about 15.9%.
Of course, AMID stock isn't perfect. A downturn in the oil patch could ratchet back the partnership's expansion plans. And because units compete directly with fixed-income securities, higher interest rates could clip the unit price.
Changing tax rules have also worried investors. In recent months, regulators have threatened to tighten tax loopholes that have benefited pipeline owners like American Midstream Partners. Those fears have triggered a huge industry sell-off, with high-quality businesses trading at a fraction of their previous values.
That said, American Midstream Partners only has a limited exposure to the coming tax law changes. And given the current distribution is also well covered by profits from operations, this payout represents the safest double-digit yields around.
If you're looking for a decent income stream, a cash cow business like American Midstream Partners LP might be worth a second look.