American Express Company Declares Cash Payment to Shareholders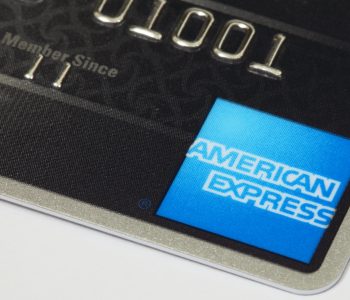 iStock.com/winhorse
American Express Company Declares Quarterly Cash Dividend
It's no secret that credit card companies make a lot of money. And for investors interested in taking home some of that profit, stocks of credit card companies—such as American Express Company (NYSE:AXP)—could be worth considering.
On Tuesday, March 13, American Express Company announced that its Board of Directors declared a regular quarterly dividend of $0.35 per common share. The cash dividend will be paid on May 10, 2018 to shareholders of record as of April 6. (Source: "American Express Declares Regular Quarterly Dividend," American Express Company, March 13, 2018.)
Trading at $95.37 apiece, AXP stock offers an annual dividend yield of 1.5%.
Of course, you can find plenty of higher-yielding companies in today's market, but note that American Express has been growing its payout. In just the last five years, AXP stock's quarterly dividend rate has increased by 75%. (Source: "Dividends," American Express Company, last accessed March 13, 2018.)
Those dividend hikes are backed by a growing business.
In 2017, American Express generated $33.5 billion in revenue, representing a four-percent increase year-over-year. Excluding one-time items, earnings came in at $5.87 per share, also up four percent from 2016. Growth was driven by record-high cardmember spending, which grew 11% in the fourth quarter. (Source: "American Express Reports Quarterly Revenues Up 10 Percent With Record Card Member Spending," American Express Company, January 18, 2018.)
The neat thing is, even with consistent dividend increases, American Express wasn't really paying out all that much. The company's $1.31 of dividends per share paid in 2017 was just a small fraction of its adjusted net income of $5.87 per share.
In other words, there's plenty of room for future dividend increases.