American Express Company: This Could Be a Big Deal for AXP Stock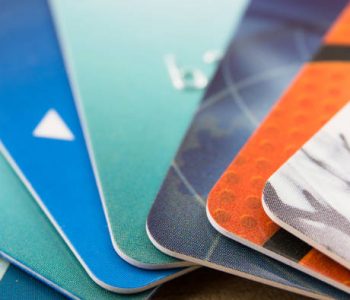 AXP Stock: Share Buyback, Dividend Hike Brighten Outlook
It's very tough to come up with a good financial stock to recommend these days, when the economic environment isn't great and a lot of things which banks do aren't producing great returns. But American Express Company (NYSE:AXP) stock seems to be gearing up to provide some good returns to its investors.
AXP stock has surged about three percent over the past three sessions on the back of some positive developments which may produce a long-term capital appreciation for its investors. The most exciting near-term development is that the credit card company's board has approved a 10% quarterly increase in dividend, raising it to $0.32 a share. (Source: "American Express Board Authorizes Repurchase of Up To 150 Million Shares, Announces 10 Percent Dividend Increase," American Express Company, September 27, 2016.)
While announcing this hike in dividends, the American Express board also approved a new share buyback program that could allow the company to repurchase its common shares, worth over $9.0 billion on the current market price.
For any long-term income investor, this is a very positive development because share buybacks usually allow the company to decrease the number of outstanding shares currently on the market. As a result, the relative ownership stake of each investor will experience an increase, as fewer shares exist.
Amex Stock: Court Victory May Unlock Future Gains
Another important victory came for Chief Executive Officer Ken Chenault this week when a federal appeals court reversed an antitrust judgment against American Express, ruling that the company can prevent merchants from promoting cards offered by its competitors, including Visa Inc (NYSE:V) and Mastercard Inc (NYSE:MA). (Source: "Appeals Court Tosses Antitrust Judgment Against American Express," The Wall Street Journal, September 27, 2016.)
Merchants usually prefer customers use other cards from Amex competitors because their fees are lower than what they pay to American Express. This win could bring more business for American Express as the credit market becomes tough for the financial services companies to attract more high-end clients, which are the target market for Amex.
"We have fought for the right to protect American Express and our card members from discrimination at the point of sale," Chenault said in a statement. "Under the terms of our contracts, merchants who choose to accept American Express agree to provide welcome acceptance when a customer presents their card to make purchases." (Source: Ibid.)
The decision reversed a lower court ruling that determined Amex had violated antitrust rules by prohibiting merchants who accept its cards from encouraging the use of other cheaper cards from competitors. American Express had said in financial filings that a loss of the case could result in a material adverse effect on its business.
For income investors, this is probably the right time to start adding AXP stock to their positons. A price comparison with Amex competitors suggests that AXP stock is catching up fast with Visa and Mastercard. Over the past three months, Amex stock has gained eight percent, matching gains with Visa stock and outperforming Mastercard's price appreciation.
Final Word on AXP Stock
With a dividend yield of two percent, AXP stock also stands out when it comes to rewarding its shareholders with regular dividend payments. Amex has consistently increased its dividends since recovering from the financial crisis of 2008.
American Express is sitting on a very comfortable cash position on its balance sheet. The company's total cash and cash equivalents jumped over 50% during the past four years to $33.0 billion in the second quarter of 2016.
With its payout ratio just over 20%, the company can comfortably fund future dividend increases and its share buyback plan of over $9.0 billion. (Source: "Financial Highlights," American Express Company, last accessed on September 29, 2016.)