American Express Company: Why AXP Stock Fell 4% on Thursday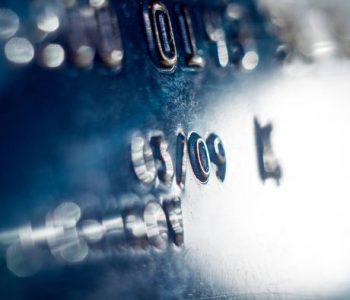 American Express Company Stock Gets Downgraded By Nomura
Shares of credit card giant American Express Company (NYSE:AXP) stock fell four percent at the market open on Thursday after receiving a significant downgrade from Nomura Group. The analysts took down their expectations for AXP stock's earnings in 2016, citing the possibility of falling revenue and elevating expenses.
Nomura also cut its price target for American Express stock, from $62.00 per share to $56.00 per share. This implied approximately 13% downside risk based on American Express stock's October 5 closing price. (Source: "American Express downgraded to rare bearish rating at Nomura, stock falls," MarketWatch, October 6, 2016.)
American Express stock has had a tough year, and this only adds to the negative market sentiment.
Reasons for AXP Stock Investors to be Worried
Investors have a reason to be concerned about American Express. It has endured several challenges over the past year, the most daunting being the sale of the Costco Wholesale Corporation (NASDAQ:COST) portfolio.  The loss of Costco was a big blow to American Express, and as a result, AXP stock's revenue and earnings per share declined four percent and 9.2%, respectively, in 2015. (Source: "2015 American Express Company Annual Report," S&P Global Market Intelligence, last accessed October 6, 2016.)
Going forward, the company is steering additional investment toward a few key growth initiatives, including expanding its card member base with a focus on premium services. In addition, American Express intends to invest to grow its merchant network, increase its international presence, and expand its customer rewards programs in order to entice new business relationships.
These are all promising ideas, but they will take time to implement and develop. This is why analysts are reducing their 2016 earnings estimates for American Express stock.
AXP Stock Dividends Remain Intact
One positive for American Express stock investors is that the company continues to generate sufficient profits to reward shareholders with rising dividends and share buybacks. For example, on September 27, the company approved a 10% dividend increase and a 150-million share repurchase authorization. (Source: "American Express Board Authorizes Repurchase of Up To 150 Million Shares, Announces 10 Percent Dividend Increase," American Express Company, September 27, 2016.)
Going forward, American Express stock offers a 2.1% dividend yield and the company remains highly profitable. Investors should keep close tabs on the success of the company's various strategic initiatives and be mindful that 2016 may be another year of declining earnings for AXP stock.