Altria Group Inc: The Surprising Reason to Be Bullish on MO Stock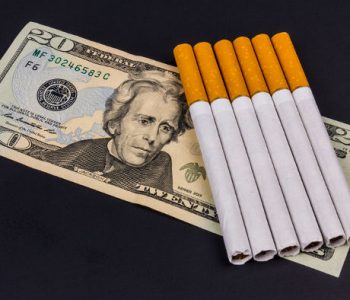 MO Stock Offering Value to Dividend Investors
As an income investor, how can you benefit from lower gas prices at the pumps? One way is to fill up the tank and travel more. Another alternative is to buy a good company that produces tobacco. And Altria Group Inc (NYSE:MO) stock is the one that fits the bill.
Evidence suggests that there is a direct relation between lower gas prices and consumers' propensity to spend more on cigarettes. As the price of gasoline at the pumps plunged so much since the high of 2012, more than 264 billion cigarettes were sold in the U.S. last year—the first year in more than a decade when Americans spent more on cigarettes than gas. (Source: "Cigarettes in the US," Euromonitor International, August 2016.)
And this trend bodes really well for Altira Group, which owns Philip Morris USA (NYSE:PM), the largest cigarette company in the U.S., whose total cigarette shipment volume rose 0.5% in 2015. (Source: "Altria Group, Inc. 2015 Annual Report," Altria Group Inc, last accessed September 21, 2016.)
Altria is also the parent company of some of the largest tobacco brands, including John Middleton, Inc. and U.S. Smokeless Tobacco Company. Marlboro, the principal cigarette brand of Philip Morris USA, has been the largest-selling cigarette brand in the U.S. for the past 40 years.
Altria Stock: Rewarding Investors With Dividend Hikes
For investors in MO stock, this shift in consumer choices is a good news. Last month, Altria rewarded investors with an eight-percent increase in its quarterly dividend. After this increase, the annualized dividend payout rose to $2.44 a share, yielding 3.9% a year. The dividend hike was the 50th in the company's 47-year history.
Altria Group stock is also showing a consistent improvement in its share value. With a capital appreciation of over eight percent this year, Altria Group stock has outperformed its closer rival, Reynold American, Inc. (NYSE:RAI), by a big margin.
From 2011 to 2015, Altria produced adjusted diluted earnings-per-share (EPS) growth at a compounded annual rate of approximately 8.1%. Over this period, MO stock produced total shareholder returns of over 200%, more than twice the return of the S&P 500. (Source: "Financial Strength," Altria Group Inc, last accessed September 21, 2016)
If you're a long-term investor relying on dividends to meet your monthly expenses, it's also important to understand that how a tobacco company can continue to grow its sales when people are generally becoming more health-conscious and governments worldwide are imposing more taxes on tobacco producers. Also, there is a risk of large settlements attached to litigations, which are an ongoing threat to their cigarette makers.
Diversifications Helping MO Stock
In the case of Altira Group, a model based on diversification has helped to maintain its earnings growth over the past years. For example, Altria has been focusing on the development of e-vapor segment of the market. Through its Nu Mark subsidiary, the company is expanding its "MarkTen XL" brand, which is now available in stores, representing approximately 50% of e-vapor category volume in mainstream retail channels. (Source: "Altria Reports 2016 Second-Quarter And First-Half Results; Raises Full-Year Earnings Guidance," Altria Group Inc, July 27, 2016.)
Altira Group stock also benefits from its wine and beer assets, which help give the company diversification from pure tobacco business. With its 27% stake in SABMiller plc, one of the largest beer producers in the world, Altira equity earnings have grown from $600.0 million in 2010 to over $1.0 billion in 2015. (Source: Ibid.)
With analysts predicting an average EPS growth of over eight percent in the Yahoo! Finance survey of analysts, I think MO stock could be one of the best long-term investments for dividend investors, especially when consumers are likely to have more disposable income in their pockets as the economy shows signs of improvement.