This Alternative Bank Pays Investors "Bonuses" on Top of Its 7.8% Yield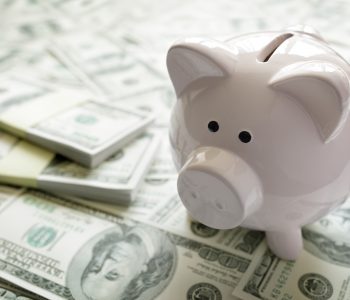 Earn Passive Income From an Alternative Bank?
With savings accounts paying next to nothing, more and more income investors are drawn to the dividend-paying companies trading on the stock market. In particular, there is a group of companies we call "alternative banks" that have been dishing out some serious cash returns to their shareholders.
Case in point: Owl Rock Capital Corp (NYSE:ORCC) is a business development company (BDC) headquartered in New York City.
The company is not a bank in the traditional sense, because it doesn't have any branches for you to walk in and cash a check. Instead, it provides direct lending solutions to middle-market businesses.
As I said, alternative banks can be very, very generous. Right now, Owl Rock Capital stock has a quarterly dividend rate of $0.31 per share. With ORCC stock trading at $15.86 apiece, this translates to an annual yield of 7.8%.
Better yet, this alternative bank plans to give investors "bonuses" on top of its regular dividend payments.
In the company's latest earnings release, Owl Rock Capital said that its board of directors had declared four special dividends of $0.08 per share. They will be paid to shareholders of record as of the last day of each quarter in 2020. (Source: "Owl Rock Capital Corp. Reports Third Quarter Net Investment Income Per Share of $0.36 and NAV Per Share of $15.22," Owl Rock Capital Corp, October 31, 2019.)
Therefore, if an investor holds Owl Rock Capital stock for the full year, they can expect to get special dividends totaling $0.32 per share. If the company sticks to its quarterly dividend rate of $0.31 per share—that's $1.24 per share annualized—it will be on track to pay out $1.56 per share for the year. That would translate to a yield (including special dividends) of 9.8%.
And even though Owl Rock Capital is a relatively new name to stock market investors—the company completed its initial public offering (IPO) in July 2019—it is already one of the biggest players in the middle-market lending business. At the end of the third quarter of 2019, it had a portfolio of $8.3 billion. (Source: "Quarterly Earnings Presentation," Owl Rock Capital Corp, last accessed February 11, 2020.)
The portfolio is well diversified, as the company is targeting position sizes that are one to two percent of a fully levered portfolio.
As of September 30, 2019, Owl Rock Capital had investments in 96 companies coming from 27 different industries. Its top 10 positions represented just 25% of its portfolio by fair value.
At the same time, the portfolio consisted of 99% senior secured loans, with 79% being first lien investments. As a lender of first lien, Owl Rock Capital Corp would stand first in line to get paid in the event of a borrower liquidation.
The focus on senior secured lending has certainly worked, as the company had no investments on non-accrual status the last time it reported. A non-accrual loan is a loan that's not generating its stated interest rate due to nonpayment from the borrower.
In ORCC's latest earnings conference call, chief executive officer Craig Packer revealed that, since the company's inception in 2016, it never had any principal losses or defaults. (Source: "Owl Rock Capital Corporation (ORCC) CEO Craig Packer on Q3 2019 Results – Earnings Call Transcript," Seeking Alpha, November 4, 2019.)
And if you are wondering whether the BDC can afford its payout, a look at its earnings should be reassuring.
In the third quarter of 2019, Owl Rock Capital Corp generated net investment income of $0.36 per share. The amount covered both its regular dividend of $0.31 per share and its special dividend of $0.02 per share paid for the period.
Of course, special dividends are, by definition, special. And, as we've seen with plenty of stocks, even regular dividends are not carved in stone. So, with ORCC being a relatively new ticker, what will the company eventually be paying?
Well, in the earnings conference call, Packer said, "For the third quarter, we waived $31.7 million of fees. We are passing this fee waiver on to our shareholders effectively in the form of special dividend payments." (Source: Ibid.)
He added, "For the fourth quarter of 2019, our board approved a dividend of $0.31 per share, which we think of as our long-term dividend. As a reminder, our Board set this dividend with a long-term view at a level which we felt was a very achievable, conservative dividend level."
In other words, the special dividends will probably stop once the waived management and incentive fees stop. But the regular quarterly dividend rate of $0.31 per share is likely here to stay.
Bottom Line on Owl Rock Capital Corp
At the end of the day, because Owl Rock Capital Corp is a fairly new stock, it's yet to establish a track record. But the company does have a solid portfolio and is in the process of growing that portfolio.
Meanwhile, this BDC has received investment-grade ratings from  S&P Global Ratings, Fitch Ratings, Moody's, and Kroll Bond Rating Agency.
Adding in its generous dividend policy and the upcoming special payouts for 2020, I'd say ORCC stock could be an opportunity for income investors.