10.6%-Yielding "Alternative Bank" Offering a Big Discount?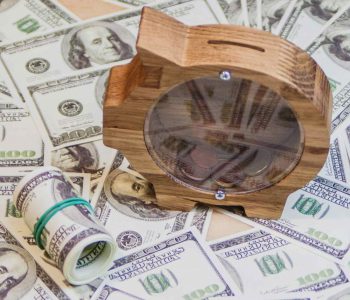 Time to Check Out a Little-Known Stock
In a bloated stock market, value is hard to find.
What could be just as hard to find is yield. But that's probably not an issue for most market participants. With the stock market going on a record-breaking rally, who cares about a few percentages of dividend yield when there are abundant tickers making double-digit moves on a daily basis?
The reality is that valuation in U.S. equities is near the higher end of its historical average while average dividend yield is near its historical lows.
And that's why I want to talk to you about PennantPark Investment Corp. (NASDAQ:PNNT) today.
PNNT is not a particularly well-known ticker, but the company has a very lucrative business model and a monstrous dividend yield.
You see, PennantPark belongs to a group of companies that I call "alternative banks." They're in the lending business just like traditional banks, but instead of serving retail customers like you and me, alternative banks lend primarily to middle-market businesses in the U.S. And because middle-market businesses tend to be under-served by traditional banks, alternative banks can often earn oversized interest by lending to them.
In the case of PennantPark, it has a diverse portfolio of investments in 80 different companies, with 61% of the portfolio made up of secured debt. The yield at cost on its debt portfolio at the end of September was a hefty 8.9%. (Source: "PennantPark Investment Corporation," PennantPark Investment Corp., last accessed December 15, 2020.)
The official name for an alternative bank is business development company (BDC). To qualify as a BDC, a company must return at least 90% of its profits to investors through dividends. In exchange, BDCs do not have to pay income tax at the corporate level.
Combining a lucrative lending business with the distribution requirement of a BDC, PennantPark stock pays high dividends. The company recently declared a quarterly cash distribution of $0.12 per share for the first fiscal quarter of 2021. (Source: "PennantPark Investment Corporation Announces Quarterly Distribution of $0.12 per Share," PennantPark Investment Corp., December 2, 2020.)
With PNNT stock trading at $4.52 per share, the quarterly distribution rate translates to an annual yield of 10.6%.
Now, as is the case with most stocks yielding double-digits, PennantPark stock is not perfect. In the beginning of this year, the company was paying $0.18 per share in quarterly dividends. So there was a dividend cut. (Source: "Dividends and Distributions," PennantPark Investment Corp., last accessed December 15, 2020.)
While it hasn't been uncommon for companies to reduce their payout this year due to the extraordinary environment caused by the COVID-19 pandemic, it was certainly not good news for income investors.
PennantPark's distribution cut was necessary to maintain decent coverage. According to its latest earnings report, the company generated core net investment income of $0.14 per share in the fourth quarter of its fiscal 2020, which ended September 30. The amount was in excess of the $0.12-per-share distribution the company declared for the quarter. (Source: "PennantPark Investment Corporation Announces Financial Results for the Fourth Quarter and Fiscal Year Ended September 30, 2020," PennantPark Investment Corp., November 19, 2020.)
Here's the most interesting part: as of September 30, PennantPark had an adjusted net asset value of $7.59 per share, which was 1.7% higher than at the end of June. And yet, as mentioned earlier, PNNT stock is only trading at $4.52 apiece!
Therefore, if the company's fundamentals haven't changed much since the end of September, its current share price would represent an approximate 40% discount to its last reported adjusted net asset value.
Bottom Line on PennantPark Investment Corp.
I should point out that, due to risks associated with middle-market lending, it's not unusual to see BDCs trade at a lower level compared to their net asset values. But with such a steep discount, PennantPark Investment Corp. stands out.
Adding in the company's staggering 10.6% annual dividend yield, it's easy to see why PennantPark stock could be an opportunity.