AltaGas Shares Surge After Dividend Hike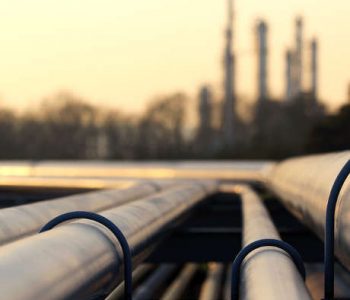 AltaGas Bumps Dividend 6%
New York, NY — Altagas Ltd (TSE:ALA) shares surged after the energy infrastructure company increased its dividend payout by six percent.
After today's dividend announcement, the company's dividend payout rose by $0.01 per share per month to $2.10 per share annualized beginning September 15.
The company said today its net income rose more than two-fold to CA$29.0 million, or CA$0.19 per share, for the second quarter, compared to CA$9.0 million, or CA$0.07 per share, in the same period last year. (Source: "AltaGas Ltd. Reports Strong Second Quarter Results," MarketWired, July 21, 2016)
AltaGas shares jumped seven percent to CA$33.12 on the Toronto Stock Exchange amid a widespread sell-off in broader markets.
The Calgary-based AltaGas is a diversified business. It processes and moves about two billion cubic feet of natural gas and natural gas liquids per day, generates power from four fuel types, and has five utilities that deliver natural gas to 560,000 residential and commercial customers.
"Our second quarter results reflect the strength of our assets and the significant growth we had in our power segment in late 2015 with the addition of the San Joaquin assets and our McLymont Hydro facility," said David Harris, president and CEO of AltaGas. "We also made substantial progress on our growth initiatives throughout the quarter. The MOU with Astomos helps underpin our Ridley Island Propane Export Terminal and brings us one step closer to a final investment decision, expected in the fourth quarter of 2016." (Source: Ibid.)
The company said it signed the memorandum of understanding with Astomos Energy Corporation for 50% of the 1.2 million tons of liquefied petroleum gas available to be shipped from the proposed Ridley Island Propane Export Terminal. It also completed the 198 million cubic feet equivalent per day shallow-cut Townsend Facility ahead of schedule and under budget.
AltaGas has completed the restructuring of its non-utility workforce, which is expected to reduce operating and administrative expenses by approximately $7.0 million on a full-year basis, the announcement said.
AltaGas had begun shipping liquefied propane gas (LPG) from its Ferndale terminal in Washington to markets in Asia in April, following a major production glut in Alberta. LPG is a by-product of natural gas extraction and is used by firms such as Dow Chemical Co to produce a range of products, including polyester for clothing. (Source: "While LNG project waits, Calgary's AltaGas Ltd focuses on propane," The Financial Post, June 8, 2015)
"Developing new markets for LPG is key for gas producers," AltaGas chairman and chief executive David Cornhill said at a Calgary Chamber of Commerce presentation. Executives said the company is looking to build a 30,000-barrel-per-day LPG export facility in British Columbia, but wouldn't identify a specific location. (Source: Ibid.)