Alliant Energy Corporation Declares Quarterly Dividend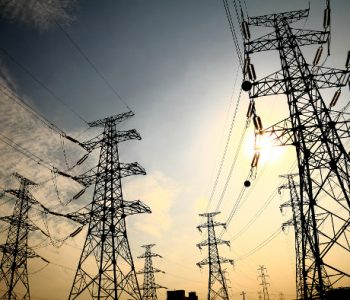 iStock.com/123ArtistImages
LNT Stock Declares Quarterly Cash Dividend
Utility companies have been some of the most solid dividend payers in the U.S. stock market, with Alliant Energy Corporation (NYSE:LNT) being the latest example.
Headquartered in Madison, Wisconsin, Alliant Energy is a regulated electric and natural gas utility company. It has approximately 960,000 electric customers and 410,000 natural gas customers located in Iowa and Wisconsin.
On Monday, January 15, Alliant Energy announced that its Board of Directors declared a quarterly cash dividend of $0.335 per share. The dividend is payable on February 15, 2018, to shareholders of record as of January 31, 2018. (Source: "Alliant Energy Corporation declares quarterly common stock dividend; announces redemption of shareholder rights plan," Alliant Energy Corporation, January 15, 2018.)
At the same time, the company also announced that it will redeem all outstanding common stock purchase rights issued under its shareholder rights plan adopted in January 1999. Commonly known as a "poison pill," a shareholder rights plan gives shareholders the right to buy more shares at a discount if one shareholder acquires more than a certain percentage of the company's shares. It is a strategy used by companies to discourage hostile takeovers.
Also Read:
Utility Stock List: Earn Steady, Reliable Income
In the press release, Alliant Energy Chairman and Chief Executive Officer Patricia Kampling remarked that "The board's vote to redeem the rights plan is further evidence of Alliant Energy's commitment to strong and responsive corporate governance." (Source: Ibid.)
Trading at $39.53 apiece, Alliant Energy stock has an annual dividend yield of 3.2%.
To give you some perspective, the S&P 500 Index, which Alliant Energy Corporation is a member of, has an average dividend yield of 1.7%.
Other than offering a yield that's substantially higher than the benchmark, LNT stock also stands out in terms of dividend growth. The company has raised its quarterly dividend rate every year since 2004.