AllianceBernstein Holding LP: Can You Count on This 11.7% Yield?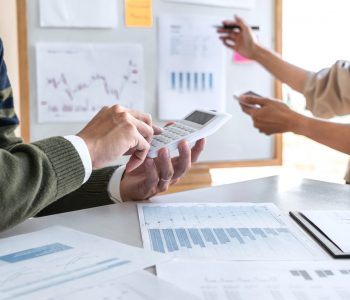 This High-Yield Stock Looks Interesting
Smaller stocks can sometimes provide bigger yields, with AllianceBernstein Holding LP (NYSE:AB) serving as the latest example.
AllianceBernstein is an investment management firm headquartered in New York City. Compared to the big-name asset managers like BlackRock, Inc. (NYSE:BLK) and Charles Schwab Corporation (NYSE:SCHW), AllianceBernstein is much smaller, both in terms of assets under management and market capitalization. However, when it comes to serving yield hunters, AB stock is in a completely different league compared to most of its peers.
On July 27, AllianceBernstein declared a quarterly cash distribution of $0.61 per unit. With AB stock trading at $28.12 per unit, that quarterly rate translates to an annual yield of 11.7%. The dividend will be paid on August 20 to unitholders of record as of August 3. (Source: "AllianceBernstein Holding L.P. Announces Second Quarter Results," AllianceBernstein Holding LP, July 23, 2020.)
To put that in perspective, BlackRock has a dividend yield of 2.5% while Charles Schwab is paying less than 2.2%. So with the lessor-known AB stock, investors are earning substantially more dividend income than they would from shares of the two big-name asset managers.
If you take a look at AB stock's distribution history, you'll see that the newly declared distribution is lower than its previous quarterly payout of $0.64 per unit. (Source: "Distribution History," AllianceBernstein Holding LP, last accessed July 31, 2020.)
However, that should not be considered a distribution cut in the traditional sense. The reason is simple: instead of setting a fixed distribution rate and following it every quarter, AllianceBernstein's payout has always been variable. In the partnership's own words:
AB Holding is required to distribute all of its Available Cash Flow, as defined in the AB Holding Partnership Agreement, to its Unitholders (including the General Partner). Available Cash Flow typically is the adjusted diluted net income per unit for the quarter multiplied by the number of units outstanding at the end of the quarter. Management anticipates that Available Cash Flow will continue to be based on adjusted diluted net income per unit, unless management determines, with concurrence of the Board of Directors, that one or more adjustments made to adjusted net income should not be made with respect to the Available Cash Flow calculation.
(Source: AllianceBernstein Holding LP, July 23, 2020, op. cit.)
In 2019, AB stock paid investors $0.64, $0.49, $0.56, and $0.63 per unit in the first, second, third, and fourth quarters, respectively. So while the newly declared distribution of $0.61 per unit—which is for the third quarter of 2020—represents a sequential decline, it was up 8.9% year-over-year.
The partnership reported earnings on the same day that it declared the latest cash distribution. And the results were quite encouraging.
Given the impact of the COVID-19 pandemic on the economy and financial markets, one might think that this asset manager would be struggling. But that's far from being the case. At the end of June, AllianceBernstein had $600.0 billion in assets under management (AUM), up almost 11% from the first quarter.
For a company that manages assets for a living, higher AUM is always good news.
In the second quarter of 2020, AllianceBernstein Holding LP generated $871.0 million of net revenue, which represented a two percent increase year-over-year. The growth was driven by higher investment gains, distribution revenues, and "Bernstein Research" revenues, partially offset by lower performance-based fees and investment advisory fees.
The partnership's adjusted operating income for the quarter rose nine percent year-over-year to $180.0 million. The adjusted operating margin was 27.9%, marking a 280-basis point expansion from a year ago.
Of course, the most important metric is adjusted diluted net income, because, as the partnership said, that figure is key to determining the size of its cash distribution. In the second quarter, AllianceBernstein's adjusted diluted net income came in at $0.61 per unit, up from the $0.56 per unit in the year-ago period.
Therefore, by delivering an 8.9% year-over-year increase in adjusted diluted net income per unit, AB stock was able to pay 8.9% more in dividends.
Bottom Line on AllianceBernstein Holding LP
Ultimately, due to the variable distribution policy, the payout from AllianceBernstein stock is not carved in stone.
But because the partnership's business remains strong, investors can still look forward to oversized distribution checks from this asset manager in the quarters ahead.