Alliance Resource Partners, L.P.: This High Yield Stock Now Pays 12.6%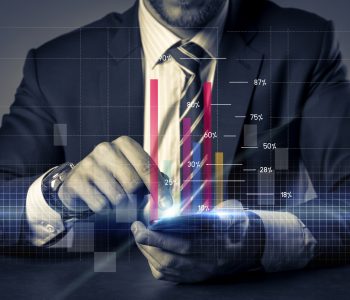 iStock.com/whyframestudio
This High-Yield Stock Looks Interesting
To income investors, few things look more attractive than a double-digit yielder.
The average dividend yield of companies in the S&P 500 index is a measly 1.85% at the moment. So if an investor can lock in a 10% yield, they would be earning more than five times that of the benchmark's average. (Source: "S&P 500 Dividend Yield," Multpl.com, last accessed July 29, 2019.)
Better yet, this double-digit yielder just raised its payout again.
Alliance Resource Partners, L.P.
On July 26, Alliance Resource Partners, L.P. (NASDAQ:ARLP) announced that the board of directors of its general partner had declared a quarterly cash distribution of $0.54 per unit. That amount represented a 3.8% increase year-over-year and a 0.9% increase sequentially. The increased cash distribution will be paid on August 14, 2019 to unitholders of record as of August 7. (Source: "Alliance Resource Partners, L.P. Reports Quarterly Financial and Operating Results; Raises Quarterly Cash Distribution to $0.54 Per Unit; and Updates Guidance," Alliance Resource Partners, L.P., July 26, 2019.)
A quarterly distribution rate of $0.54 per unit (an annualized payout of $2.16 per unit) would translate to a yield of 12.6% at the current share price.
As a matter of fact, for the past two years, Alliance Resource Partners stock's distributions have been on the rise. Starting in July 2017, the partnership has raised its cash distribution every single quarter. (Source: "Distributions," Alliance Resource Partners, L.P., last accessed July 29, 2019.)
Still, as is the case with most double-digit yielders, it's not all sunshine and rainbows at Alliance Resource Partners. While ARLP stock's cash distributions have been increasing recently, the current per-share payout is actually lower than four years ago. That's because, in April 2016, management cut the partnership's quarterly distribution rate from $0.675 per unit to $0.4375, marking a 35.2% reduction. (Source: Ibid.)
Also, Alliance Resources Partners, L.P. comes from the coal industry, which is not exactly an investor favorite at the moment.
Alliance's mining operations began as early as 1971, and the company has grown to become the second-largest coal producer in the eastern United States. Headquartered in Tulsa, Oklahoma, Alliance Resource Partners is the first publicly traded master limited partnership (MLP) involved in the production and mining of coal.
Despite the partnership's sizable presence in the business, the lack of investor enthusiasm toward the coal industry means its stock wasn't really a hot commodity. Year-to-date, during a period when the S&P 500 soared past its all-time high. ARLP stock is down 2.2%. Over the past 12 months, the partnership's unit price has tumbled nearly 10%.
And to be honest, it's not easy for investor sentiment to change toward the coal industry. But as I mentioned earlier, Alliance Resource Partners stock's oversized yield and recent distribution hike means it still deserves investor attention.
The big question now, of course, is whether the partnership has the resources to support its generous distribution policy. I mean, it's not like double-digit yielders are known for their dividend safety.
Is the ARLP Stock Distribution Safe?
To answer the question of whether ARLP's distribution is safe, let's go over the partnership's financials.
Because Alliance Resource Partners, L.P. is an MLP, one of the key performance metrics to check is distributable cash flow. In order for an MLP's payout to be considered safe in a given reporting period, it needs to generate distributable cash flow that's in excess of its cash distributions.
Last year, Alliance Resource Partners generated $416.0 million in distributable cash flow while paying $275.9 million in actual cash distributions. That resulted in a distribution coverage ratio of 1.51 times. (Source: "Alliance Resource Partners, L.P. Reports Annual Increases to Revenues, Net Income, EBITDA and Coal Production and Record Coal Sales Volumes; Increases Quarterly Cash Distribution 1.0% to $0.53 Per Unit; and Provides Initial 2019 Guidance," Alliance Resource Partners, L.P., January 28, 2019.)
In the first six months of 2019, Alliance's distributable cash flow totaled $193.1 million. For this period, the partnership paid $138.5 million in cash distributions. In other words, ARLP had a distribution coverage ratio of 1.39 times.
While this year's number (so far) doesn't look as good as last year's, management is confident about outearning its cash distributions for 2019. In the company's latest earnings conference call, Chairman, President, and Chief Executive Officer Joseph W. Craft III said Alliance Resource Partners is, "confident that ARLP will generate distributable cash flow in 2019 to support the announced increase to our quarterly unit holding distribution while maintaining a comfortable coverage ratio." (Source: "Alliance Resource Partners L.P. (ARLP) CEO Joe Craft on Q2 2019 Results – Earnings Call Transcript," Seeking Alpha, July 26, 2019.)
The Bottom Line on Alliance Resource Partners, L.P.
At the end of the day, I wouldn't call ARLP stock a slam dunk. The coal industry is facing a lot of uncertainty, and Alliance Resource Partners, L.P. recently lowered its full-year guidance on production volume.
Still, if the partnership can maintain a comfortable coverage ratio for its oversized distributions (which is what management projects), Alliance Resource Partners stock would be one of the few double-digit yielders that are actually worth considering in today's market.