Alliance Resource Partners, L.P.: "Cash Cow" Business Pays 10.5%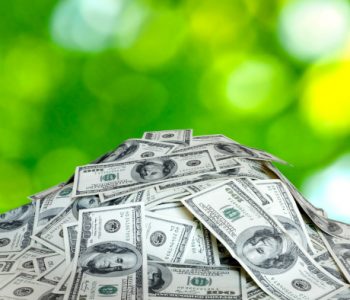 iStock.com/vovan13
Milk This Cash Cow for Dividends
In a recent Income Investors post, I told you all about my favorite group of dividend stocks for earning high yields: "cash cows."
These firms are mature businesses with limited growth potential. So, rather than invest their profits into expanding their operations, these companies simply milk their business for outsized distributions.
For this reason, cash cow businesses pay out some of the highest yields around. It's not uncommon to find some of these stocks paying out yields of 12%, 15%, or even 21%. You often find them in industries like cereal, pipelines, or gas stations.
Case in point: Alliance Resource Partners, L.P. (NASDAQ:ARLP). Today, this coal miner pays out an eye-popping double-digit yield. For investors looking for a bigger income stream, this business might be worth a second look.
So how does the company generate so much cash flow?
It's pretty simple, really. Alliance Resource Partners enjoys low operating expenses and sunk costs in huge mining assets. It also has access to export terminals to reach critical international markets.
Of course, coal is no longer a growth business. Analysts project global demand to flatline worldwide over the next decade as emerging countries continue to shift to cleaner sources of fuel. So rather than invest in new projects, most coal companies like Alliance Resource simply pay out everything to shareholders.
But unlike its peers, the partnership operates under a more conservative operating philosophy.
Whereas most coal producers now scramble to find buyers for their product, Alliance Resource has already locked in a significant portion of its output through 2021. As a result, the company can literally circle the dates on the calendar for when they'll get paid for years to come.
For investors, this has created a predictable stream of income. Last quarter, management paid out a distribution of $0.52 per unit. That comes out to an annual yield of about 10.5%.
Of course, high yields always come with an asterisk.
In the case of Alliance Resource, you can see a problem in the partnership's recent financial results. Although outrageously profitable, declining sales volume show a business clearly in decline.
That does not make the stock a bad investment, per se. With a double-digit yield, shareholders can still make a sizable profit. The outcome will just depend on how fast clean energy and new fuels like liquified natural gas catch on worldwide.
In other words, Alliance Resource Partners is an aging cash cow. Does ol' Bessie have a few more good years left in her? If so, this business could pay off for investors.