Alliance Resource Partners, L.P.: This Energy Stock Yields 18.6%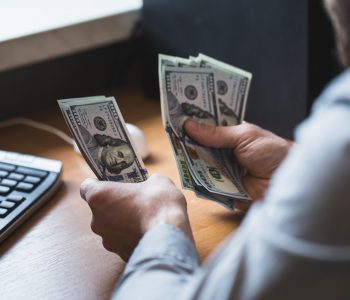 Should Investors Consider This Staggering Yield?
With valuations still bloated in the U.S. stock market, dividend yields continue to stay at subdued levels. And that's why today I want to talk to you about Alliance Resource Partners, L.P. (NASDAQ:ARLP).
Unless you follow the energy industry closely, Alliance Resource Partners probably isn't a familiar name. The company is a diversified producer and marketer of steam coal to major utilities and industrial users in the United States. At the same time, ARLP also has oil and gas mineral interests located in strategic producing regions.
The partnership's coal mining operations started back in 1971. Today, it is the second-largest coal producer in the eastern United States, operating seven mining complexes in Illinois, Indiana, Kentucky, Maryland, and West Virginia. (Source: "About," Alliance Resource Partners, L.P., last accessed January 10, 2019.)
The coal industry has been in the doldrums for quite a while, and that downturn is reflected in the ARLP unit price. To give you an idea, Alliance Resource Partners shares are trading at about half of where they were three years ago.
Now, you may be wondering why I'm talking about a beaten-down energy stock. Well, the answer lies in the inverse relationship between a company's dividend yield and its stock price. That is, as Alliance Resource Partners stock tanked, its yield went up. Way up.
At the moment, Alliance Resource Partners, L.P. has a quarterly distribution rate of $0.54 per unit. With ARLP stock trading around $11.60 per unit, that quarterly rate translates to an annual yield of about 18.6%.
Of course, in the current low-yield environment, a jaw-dropping yield from a beaten-down stock seems far from being the safest bet.
And it's not like the partnership has a rock-solid distribution history. In 2016, ARLP cut its quarterly distribution rate from $0.675 per unit to $0.4375 per unit, marking a 35.2% reduction. (Source: "Distributions," Alliance Resource Partners, L.P., last accessed January 10, 2019.)
While the partnership has raised its payout a few times since then, a distribution cut is not easy to forget. The most common investor concern is that, if management has cut the payout before, they probably wouldn't be shy about doing it again when the going gets tough.
Can Alliance Resource Partners, L.P. Afford Its Distributions?
To see where ARLP's distributions could be headed, let's take a look at the company's financials.
Alliance Resource Partners is a master limited partnership (MLP). And that means it reports something called distributable cash flow. To see whether an MLP's distribution was safe in a given reporting period, all you need to do is compare its distributable cash flow to its actual cash payout.
According to Alliance Resource Partners' most recent earnings report, the partnership generated $70.23 million in distributable cash flow in the third quarter of 2019. For the quarter, the MLP paid $70.15 million in distributions to unitholders. (Source: "Alliance Resource Partners, L.P. Reports Quarterly Financial and Operating Results; Maintains Quarterly Cash Distribution of $0.54 Per Unit; and Updates Guidance," Alliance Resource Partners, L.P., October 28, 2019.)
In other words, ARLP did cover its payout, but the margin of safety was very thin.
Going further back, things looked a bit better. In the first nine months of 2019, Alliance Resource Partners generated $263.4 million in distributable cash flow. Its cash distributions, on the other hand, totaled $208.7 million for this period. That resulted in a distribution coverage ratio of almost 1.3 times.
Other than checking a company's numbers, investors should also pay attention to management's comments about what they plan to do with their distribution policy.
When asked about Alliance Resource Partners' distribution outlook for 2020, Chairman, President, and CEO Joseph W. Craft III said, "As we look at 2020 and we stress test the opportunities in front of us, it really comes down to what kind of volume can we secure. And based on what we have targeted, if we can achieve our objectives, we believe that we can have a distribution at current levels at one times coverage ratio." (Source: "Alliance Resource Partners' (ARLP) CEO Joe Craft on Q3 2019 Results – Earnings Call Transcript," Seeking Alpha, October 28, 2019.)
"Maybe a little bit more, maybe a little less, but we feel if we do our job and we can achieve the sales commitments that we have targeted, we should be able to sustain this distribution," he added. (Source: Ibid.)
At the end of the day, nothing is carved in stone. But if Alliance Resource Partners, L.P. can maintain its current distribution policy, investors will be earning some serious cash returns.