Alimentation Couche-Tard Inc Reports Record Profits, Hikes Dividend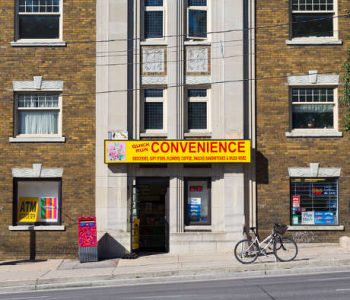 New York, NY — Convenience stores may not be the most exciting business in the world, but they have been a lucrative investment for shareholders.
On Monday, Alimentation Couche-Tard Inc (TSE:ATD.B) declared a payout of $0.0775 per share, to be paid on August 4. The move amounts to a $0.01 per share increase, or 15%, from the previous distribution. (Source: "Alimentation Couche-Tard Announces Its Results for Its Fourth Quarter and Fiscal Year 2016," Alimentation Couche-Tard Investor Relations, July 11, 2016.)
According to the company's press release, the payment will represent Alimentation's 28th consecutive quarterly dividend. With the modest bump, the firm's payout will increase to $0.31 per share annually, which represents a yield of 0.5% based on the stock's closing price Monday.
The dividend hike is just the latest sign of strength for the Quebec-based company. For the full fiscal year, earnings surged 28.4% to a record $1.2 billion. The increase profit comes as management continues to build out its network of Couche-Tard, Mac's, and Circle K convenience stores across Europe and North America.
"Our performance in the fourth quarter was a fitting finale to another outstanding fiscal year — the eighth year in a row with record-setting earnings," stated CEO Brian Hannasch. (Source: Ibid.)
"We do not intend to slow down any time soon. We don't just look for strategic opportunities, but we also look at potential acquisitions to see if there is anything we can learn from them," Hannasch added. (Source: Ibid.)
Such a string of record profits could be just the beginning for the convenience store owner. The company will complete its purchase of ESSO-branded Imperial Oil Limited locations across Eastern Canada this fall. Analysts also expect management to continue their acquisition-binge, signaling out C S T Brands Inc and Loblaws gas bars as potential opportunities, all of which could translate into more dividend hikes for shareholders in upcoming quarters.