Alibaba Group Holding Ltd. Chair Sends Reality Check to BABA Stock Bears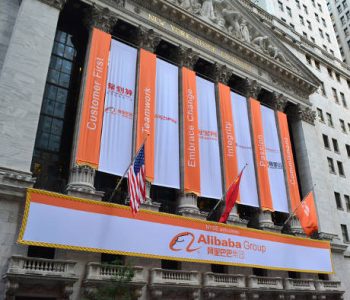 Alibaba Stock Up 30% in the Last 3 Months
Despite being criticized by famed short seller Jim Chanos, Alibaba Group Holding Ltd. (NYSE:BABA) stock climbed an impressive 30.3% in the past three months. Now the company's executive vice chairman just delivered a blunt reality check to Alibaba stock bears.
At the Delivering Alpha conference held on Tuesday, September 13, Alibaba's executive vice chairman, Joseph Tsai, said that, "You've got to pay a lot of respect to [Jim Chanos] to withstand that kind of pain," for shorting BABA stock. (Source: "Alibaba's Tsai: Chanos withstanding 'pain' for shorting our stock," CNBC, September 13, 2016.)
"The problem is he doesn't seem to try to understand the business and understand the power of the digital economy in China," Tsai said. "I'd like to invite Jim Chanos to see our campus, see our business, so we can explain our business to him." (Source: "Jim Chanos and Joseph Tsai Spar over Value of Alibaba," Institutional Investor, September 13, 2016.)
Earlier that day, Jim Chanos criticized Alibaba's business model once again.
"It's the Chinese model; you never see anything," Chanos said. "You see the cash going out the door, not coming in the door … that's concerning. There's maddeningly not enough disclosure to tell you what's happening in this vast network." (Source: Ibid.)
Chanos was referring to Alibaba's distribution arm. In response to those accusations from Chanos, Tsai said that Alibaba doesn't consolidate its logistics arm simply because of its size; to consolidate that business, Alibaba would have to manage a distribution force of two million people.
"Our platforms generate 40 million packages a day. Amazon handles five to six million packages a day," said Tsai.
"When you look at two million people, managing the warehouses and delivering packages on the streets—if you combine entire work force of FedEx and UPS, that's 500,000, 600,000 people," he added. (Source: Ibid.)
Based on Alibaba stock's recent performance, Jim Chanos' short position probably isn't doing that well. Tsai noted that since Chanos started talking about Alibaba, BABA stock has surged more than 50%.