Alexander's Stock: New York City Landlord Pays Safe, Inflation-Crushing Dividends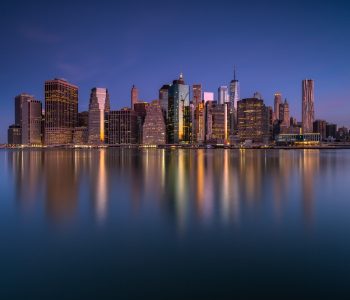 Why ALX Stock Is a Great REIT Stock
Alexander's, Inc. (NYSE:ALX) is a wonderful example of a real estate investment trust (REIT) that continues to do well in a high-inflation, high-interest-rate environment. Those are two factors that investors seem to believe are headwinds for REITs, but they're not—or at least they don't need to be.
Rising interest rates might be good for curbing inflation, but they're generally bad for stock prices. That's because higher interest rates increase the cost of capital, which deters businesses from borrowing in order to expand. Rising interest rates can also cause earnings growth to deteriorate.
Rising interest rates aren't bad for all companies. REITs tend to perform well during periods of high inflation. One reason is that they can pass on their additional interest costs to their tenants through increased rents. Moreover, REITs, especially those with longer-term leases, build annual rent increases into their contracts. REITs also renegotiate a portion of their leases every year. Furthermore, when inflation runs hot, the demand for real estate rises, which leads to higher property values.
For all these reasons, REITs tend to generate steady income, even in a high-interest-rate and high-inflation environment. This helps them pay high-yield dividends. Because soaring inflation and surging interest rates can have a negative impact on many types of stocks, it's important to diversify an investment portfolio with REITs.
Alexander's, Inc, which is based in Paramus, NJ, leases out, manages, develops, and redevelops properties in the greater New York City metropolitan area. The REIT's activities are conducted through its manager, Vornado Realty Trust (NYSE:VNO). Its current real estate holdings consist of six properties, including:
731 Lexington Avenue, an office and retail property in Manhattan that includes Bloomberg, L.P.'s world headquarters
The Rego Center complex, which includes the Rego Park I, II, and III retail properties, in Queens, NY
The Alexander apartment tower and retail properties, also in Queens
The company's real estate empire fluctuates in size. In May 2021, it sold its Paramus property to IKEA Property, Inc for $75.0 million. (Source: "Alexander's Announces IKEA Exercises Its Option to Purchase Paramus Property," Alexander's, Inc., May 13, 2021.)
The company has been quiet on the acquisition and divestiture front since then.
Alexander's, Inc.'s Financials Climbed in Q3 
In the third quarter ended September 30, 2022, Alexander's, Inc.'s revenue increased by 9.7% year-over-year to $53.7 million. The REIT's third-quarter net income went up by 32% year-over-year to $15.1 million, or $2.95 per share. Its funds from operations (FFO) in the quarter were $22.5 million, or $4.40 per share, compared to $21.2 million, or $4.13 per share, in the same prior-year period. (Source: "Alexander's Announces Third Quarter Financial Results," Alexander's, Inc., October 31, 2022.)
Thanks to its strong cash generation, Alexander's, Inc. is able to pay reliable, high-yield dividends to its shareholders. In October, 2022, the company's board declared a regular dividend of $4.50 per share, for an inflation-thumping yield of 7.8%.
The company has a history of raising its dividends, having done so every year from 2014 to 2018. Management has held Alexander's stock's dividend at $4.50 per quarter since then. The REIT could raise its dividends again; the company's payout ratio is just 77%.
Alexander's, Inc. isn't afraid to pay special dividends—and when it does, it's quite generous.
In 2012, the company sold its Kings Plaza Mall in Brooklyn, NY to Macerich Co (NYSE:MAC) for $751.0 million. Its net proceeds were $479.0 million. Thanks to the influx of cash, the company's board of directors declared a special dividend of $624.0 million, or $122.00 per share. (Source: "Alexander's Completes Sale of Kings Plaza Mall for $751 Million and Declares Special Long-Term Capital Gain Dividend of $122.00 Per Share," Alexander's, Inc., November 30, 2012.)
Despite reporting solid quarterly financial results, ALX stock has been trading in a narrow range.
That doesn't mean traders haven't been able to make gains. In the chart below, you can see that, in the last two years, buying shares of Alexander's, Inc. on the dip has paid off for investors. While Alexander's stock ended 2022 down by eight percent, there have been numerous periods in which it soared after big dips. In June and October 2022, ALX stock advanced more than 20% over a short period. There were also dozens of smaller gains throughout the year.
Chart courtesy of StockCharts.com
The Lowdown on Alexander's Stock
Alexander's, Inc. is light on news, but it makes up for the silence with excellent quarterly financial results and reliable, high-yield dividends. The REIT has performed well, even in times of high interest rates and inflation.
That's why ALX stock should be on investors' radar.