Alcentra Capital Corp: This 11.2% Yielder Trades at a Significant Discount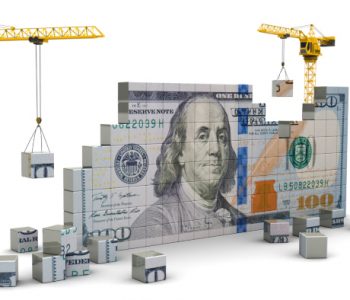 iStock.com/Madmaxer
A High-Yield Stock You Likely Haven't Considered
In today's market, most ultra-high yielders are not the safest bets. Think about it: when the vast majority of dividend-paying stocks offer yields of less than five percent, a double-digit payout seems too good to be true.
But for investors who are willing to take a bit more risk, it's possible to find ultra-high yielders that can actually cover their payouts. Of course, these companies are probably not as solid as The Coca-Cola Co (NYSE:KO) or Johnson & Johnson (NYSE:JNJ), but they pay investors much more in current income than the blue-chip stocks.
Alcentra Capital Corp (NASDAQ:ABDC) is a good example of this. Most people have never heard of it, but with a quarterly dividend rate of $0.18 per share, ABDC stock offers a yield of 11.2% at the current price.
Alcentra Capital Corp
Headquartered in New York City, Alcentra Capital Corp is a business development company (BDC) that provides debt and equity financing solutions to middle-market businesses in the U.S.
Different investment firms can have different definitions of the size of a middle-market business. In the case of Alcentra, its typical target company generates annual earnings before interest, tax, depreciation, and amortization (EBITDA) of $15.0 million to $75.0 million. Each investment usually ranges between $5.0 million and $15.0 million.
Due to tightened banking regulations, middle-market businesses can't always get loans from traditional banks. As a result, they are willing to pay higher costs to obtain financing. This means that for middle-market lenders like Alcentra Capital Corp, the profits could be quite substantial.
In the third quarter of 2018, the weighted average yield on Alcentra's debt portfolio was 10.9%. (Source: "Third Quarter 2018 Investor Presentation," Alcentra Capital Corp, last accessed November 12, 2018.)
Now, keep in mind that, as a BDC, Alcentra Capital Corp is regulated by the Securities and Exchange Commission (SEC) under the Investment Company Act of 1940. That means the company doesn't have to pay income tax or capital gains tax at the corporate level. In exchange for that privilege, Alcentra must pay out at least 90% of its net taxable income to shareholders in the form of dividends.
Thanks to this pass-through structure, the company allows investors to benefit directly from its profitable lending business.
Is the Dividend Safe?
As I mentioned earlier, double-digit yielders are not really known for their dividend safety. So before you make any decision, let's take a look at the company's financials.
Like most BDCs, the key performance metric for Alcentra Capital Corp is net investment income. By comparing this figure to its dividends, investors can tell whether the company earned enough profits to cover its payout.
In the third quarter of 2018, Alcentra Capital Corp generated net investment income of $3.0 million, or $0.22 per share. This provided more than enough coverage for its quarterly dividend payment of $0.18 per share. (Source: "Alcentra Capital Corporation Announces Third Quarter 2018 Financial Results," Alcentra Capital Corp, November 5, 2018.)
In the first nine months of 2018, Alcentra Capital Corp's net investment income totaled $0.74 per share. It also declared total dividends of $0.54 per share during this period. That came to a payout ratio of 73%, also leaving a margin of safety.
Improving Portfolio
At the same time, the company has been improving the risk profile of its portfolio by focusing more on senior secured lending. In the third quarter of 2017, first-lien debt represented 48% of Alcentra's total portfolio. One year later, the percentage of first-lien debt has increased to 62%. (Source: Alcentra Capital Corp, last accessed November 12, 2018, op cit.)
Note that, as a first-lien lender, Alcentra would be the first one in line to get paid in the event of a borrower liquidation. Therefore, a higher share of first-lien loans in the company's portfolio is certainly good news for risk-averse investors.
Also worth noting is the company's emphasis on making floating-rate investments. At the end of last year, 53.5% of Alcentra's debt investments bore interest based on floating rates. By the end of the third quarter of 2018, floating-rate loans accounted for 73.2% of the company's total debt investments. (Source: "Form 10-Q," Securities and Exchange Commission, last accessed November 12, 2018.)
Interest rates have been on the rise for quite some time, and the U.S. Federal Reserve is projecting multiple rate hikes for 2019. Alcentra's increased floating-rate asset exposure will likely bring the company more interest income in a rising interest rate environment.
Trading at a Discount
As income investors are well aware these days, value is hard to find in a bloated stock market. Even though we saw a major pullback in recent weeks, valuations of U.S. equities are still near the high end of their historical averages.
And that's another reason to take a look at this lesser-known BDC. According to Alcentra's latest earnings report, the company had a net asset value of $11.08 per share at the end of September. And yet, ABDC stock trades at just $6.42 apiece.
In other words, if the company's fundamentals haven't changed much in the past two months, its current stock price could represent a more than 40% discount compared to its net asset value.
The Bottom Line on Alcentra Capital Corp
At the end of the day, keep in mind that, like most ultra-high yielders, Alcentra Capital Corp is not perfect. While the company is currently doing a good job meeting its dividend obligations, the payouts weren't exactly carved in stone.
For instance, Alcentra's management cut the company's quarterly dividend rate from $0.25 per share to $0.18 per share earlier this year, marking a 28% reduction. (Source: "Alcentra Capital Corporation Announces Fourth Quarter Earnings of $0.28 Per Share and Full Year 2017 Financial Results of $1.32 Per Share. Declaration of Reduced Quarterly Dividend of $0.18 Per Share for Q1 2018," Alcentra Capital Corp, March 14, 2018.)
Still, for those who understand the underlying risks with the middle-market lending business, ABDC stock's 11.2% yield could be worth a look.