Arlington Asset Investment Corp (NYSE:AI): Is This 18.9% Yield Safe?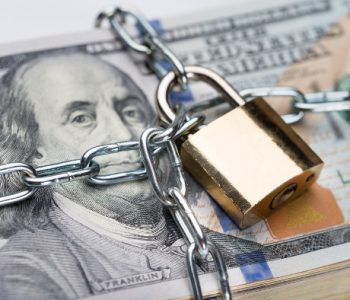 iStock.com/AndreyPopov
Should Income Investors Consider This High-Yield Stock?
In today's market, mortgage real estate investment trusts (mREITs) are known as some of the highest-yielding stocks. Because mREITs invest money in pools of mortgages and can collect a stream of interest and principal payments, many consider them to be great income-generating investments.
However, not all mortgage REITs are safe bets for income investors. In today's article, I'm going take a look at one of the highest-yielding mortgage REITs on the market and examine its dividend safety.
The company in question is Arlington Asset Investment Corp (NYSE:AI), which acquires and holds mortgage-related assets. In particular, it has focused on investing in agency mortgage-backed securities (MBS), which are securities either issued by U.S. government agencies or guaranteed as to principal and interest by U.S. government agencies or U.S. government-sponsored entities.
Also Read:
REIT ETF List: Earn Regular Income From These Real Estate ETFs
As of September 30, 2017, Arlington Asset Investment's agency MBS portfolio had a fair value of $5.39 billion. The company also owns MBS issued by private organizations, but the amount is tiny compared to its agency MBS portfolio. (Source: "Investor Presentation," Arlington Asset Investment Corp, last accessed January 10, 2018.)
AI stock stands out because of its jaw-dropping yield. Paying a quarterly dividend of $0.55 per share, the company offers an annual yield of 18.9%. And with a large portfolio of income-producing assets backed by government agencies, the company should have no problem covering this payout, right? Well, let's take a look at its financials first.
Arlington Asset Investment reports something called core operating income, which is calculated by taking its economic net interest income and then minus its core general and administrative expenses.
In the third quarter of 2017, the company generated core operating income of $13.8 million, or $0.52 per diluted common share. Considering that its board of directors declared $0.55 per share in dividends during this period, the company had a payout ratio of 106%. (Source: "Arlington Asset Investment Corp. Reports Third Quarter 2017 Financial Results," Arlington Asset Investment Corp, October 24, 2017.)
I like companies that pay out less than 75% of their profits because it leaves a margin of safety. With a payout ratio of over 100%, Arlington Asset Investment Corp wasn't making enough profits to cover its dividends.
And that's not the only issue facing this mortgage investor. Going forward, the company also has to deal with rising interest rates. According to its most recent investor presentation, a 50-basis-point increase in interest rates would lead to a 6.1% decline in the company's book value per common share. If rates were to go up by 100 basis points, Arlington Asset Investment's book value per common share would drop by a staggering 16.5%.
That is a worrying figure. The U.S. Federal Reserve has raised its benchmark interest rates five times since December 2015, and is predicting as many as three rate hikes for 2018. If the Fed follows through on the plan, the company could see its book value deteriorating.
Bottom line: AI stock's 18.9% yield looks attractive, but I would rather be on the sidelines for now.