AGNC Stock: This Monthly Dividend Stock Offers an Oversized Yield of 10.8%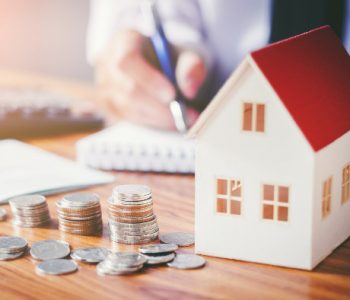 iStock.com/SARINYAPINNGAM
If You Want to Earn a Passive Monthly Income, Read This
If you ask an income investor how often they would like to get paid, the answer will likely be "the more frequent, the better." And that, my dear reader, is why monthly dividend stocks can sometimes trade at a premium. Because of their more frequent distributions, they make it easier for investors to balance their dividend income and day-to-day expenses.
But, since monthly dividend stocks are highly sought after, the most well-known ones don't offer much in terms of yield. So, if you want to earn a high dividend yield and get paid on a monthly basis, you might have to look into the lesser-known names in today's market.
AGNC Investment Corp (NASDAQ:AGNC), for instance, is a monthly dividend stock that offers a jaw-dropping yield of 10.8%.
The big question, of course, is whether the payout is safe. So let's take a look at the company's business and its financials.
Headquartered in Bethesda, Maryland, AGNC is a real estate investment trust (REIT). While most REITs make money by renting out their properties, AGNC is a bit different. The company does not actually own any physical properties. Instead, it has a portfolio of mortgage-backed securities (MBS).
Also Read:
5 Monthly Dividend Stocks Yielding Up to 10.2%
As the name suggests, a mortgage-backed security is secured by a collection of mortgages. When someone invests in a MBS, they can collect the interest and principal payments from the underlying pool of mortgages.
As of September 30, 2017, AGNC's portfolio consist of $72.5 billion in investments, most of which are invested in agency MBS. These are mortgage-backed securities issued by government-sponsored enterprises, such as the Government National Mortgage Association (Ginnie Mae), the Federal National Mortgage Association (Fannie Mae), and the Federal Home Loan Mortgage Corporation (Freddie Mac). (Source: "Q3 2017 Stockholder Presentation," AGNC Investment Corp, last accessed January 3, 2017.)
By investing in mortgage-backed securities, AGNC can collect a predictable stream of income. And, with a heavy focus on MBS that are backed by government agencies, the company can limit the default risk of its portfolio.
Compared to other mortgage REITs, AGNC stands out by having low management fees. You see, some mortgage REITs hire an external manager to manage their portfolios. AGNC, on the other hand, is internally managed. Despite having an investment portfolio of over $70.0 billion, the company has just 57 employees and boasts one of the lowest operating cost structures of any residential mortgage REIT.
Right now, the company has annualized operating costs of just 0.77% of its total shareholders' equity. And if you subtract the fees AGNC earned from managing the portfolio of its affiliate, MTGE Investment Corp (NASDAQ:MTGE), you'd see that the company has a net operating expense ratio of just 0.64%.
Combining a safe and predictable income stream and a low operating cost structure, AGNC has the ability to pay regular and substantial dividends. In fact, because it chooses to be taxed as a REIT, the company has to distribute at least 90% of its profits every year to shareholders in the form of dividends. In return, AGNC does not have to pay any tax at the corporate level.
Right now, the company pays monthly dividends of $0.18 per share, giving AGNC stock an annual yield of 10.8%. To put it in perspective, the average dividend yield of all S&P 500 companies is just 1.8% at the moment. (Source: "S&P 500 Dividend Yield," Multpl.com, last accessed January 3, 2017.)
Based on AGNC's financials, the current payout level is safe. According to the most recent earnings report, the company generated a comprehensive income of $0.99 per common share in the third quarter of 2017. Considering that it declared and paid total dividends of $0.54 per common share during this period, AGNC had a payout ratio of 54.5%. (Source: "AGNC Investment Corp. Announces Third Quarter 2017 Financial Results," AGNC Investment Corp, October 25, 2017.)
Here at Income Investors, we prefer companies that pay out less than 75% of their profits, as it leaves a margin of safety. AGNC's payout ratio in the most recent quarter is well within our comfort zone.
Final Thoughts on This Monthly Dividend Stock
At the end of the day, keep in mind that, like most ultra-high yielders, AGNC stock is not a slam dunk. Because the company makes money by borrowing short and lending, a rise in interest rates could impact the interest rate spread it earns on its portfolio.
Still, with a low payout ratio and a yield that's six times as high as the benchmark's average, this monthly dividend stock could be worth considering for yield-seeking investors.