AG Mortgage Investment Trust Inc: This 10.5% Yield Is Worth a Look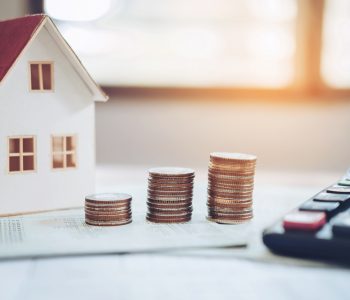 iStock.com/SARINYAPINNGAM
A Double-Digit Yielder You Likely Haven't Considered
Due to what happened in the last financial crisis, investors today tend to think twice before putting their money in mortgage investments. But for those looking to earn a substantial income stream, the dividends offered by some mortgage real estate investment trusts (mREITs) might be worth the risk.
Today we're going to take a look at one of the highest-yielding mREITs in the stock market: AG Mortgage Investment Trust Inc (NYSE:MITT).
Headquartered in New York City, AG Mortgage Investment Trust invests in, acquires, and manages a diversified portfolio of residential and commercial mortgage assets, as well as other real estate-related securities and financial assets.
Right now, the bulk of the company's portfolio is made up of mortgage-backed securities (MBSs). Basically, you can think of an MBS as a pool of mortgages with a pass-through structure. An MBS takes the interest and principal payments from the borrowers (homebuyers), and passes them on to the investors of the MBS.
In other words, an MBS investor can collect a predictable income stream from other people's mortgage payments.
Of course, as I mentioned earlier, mortgages (and particularly mortgage-backed securities) don't have the best reputation, due to their role in the previous financial downturn. Homeowners could default on their mortgages. So why would an investor even consider a company that invests primarily in these asset-backed securities?
Well, for one, most of MITT's mortgage investments are actually backed by government agencies.
Secured Investment Portfolio Leads to Oversized Dividends
As of March 31, 2018, approximately 60% of AG Mortgage Investment Trust's portfolio by fair value consisted of agency residential mortgage-backed securities (RMBSs). (Source: "AG Mortgage Investment Trust, Inc. Investor Presentation," AG Mortgage Investment Trust Inc, last accessed July 18, 2018.)
The neat thing about agency RMBSs is that these securities have an explicit guarantee of principal and interest by government agencies or federally-chartered corporations, such as the Government National Mortgage Association (Ginnie Mae), the Federal National Mortgage Association (Fannie Mae), or the Federal Home Loan Mortgage Corporation (Freddie Mac).
By having most of its portfolio invested in agency RMBSs, the company has an added level of safety in its income stream. That means it can afford to establish a generous dividend policy.
Don't forget, even though AG Mortgage Investment Trust invests mainly in mortgage-backed securities rather than physical properties, the company still has to adhere to a REIT's distribution requirement. In other words, MITT has to pay out at least 90% of its profits to shareholders through dividends.
Trading at roughly $19.10 apiece, MITT stock offers an annual dividend yield of 10.5%.
Is the AG Mortgage Investment Trust Inc Dividend Safe?
For those concerned about this double-digit yielder's dividend safety, a look at its financials should be reassuring.
In the first quarter of 2018, AG Mortgage Investment Trust generated core earnings of $0.59 per diluted share. The amount was more than enough to cover its quarterly dividend payment of $0.475 per share. (Source: "AG Mortgage Investment Trust, Inc. Reports First Quarter 2018 Results," AG Mortgage Investment Trust Inc, May 2, 2018.)
In fact, thanks to solid financial performance, the company decided to raise its payout. Last month, its board of directors declared a dividend of $0.50 per share for the second quarter of 2018, which was a 5.3% increase from the prior payment. (Source: "AG Mortgage Investment Trust, Inc. Increases Quarterly Common Dividend 5.3% to $0.50 per Share," AG Mortgage Investment Trust Inc, June 18, 2018.)
And that's not all.
Quarterly dividends aren't the only way this mREIT returns cash to investors (and I'm not referring to stock buybacks). I'm talking about special dividends.
You see, as a REIT, any windfall gains made by AG Mortgage Investment Trust also have to be taken into account in the distribution requirement. Last September, the company declared a special dividend of $0.10 per share on top of its regular quarterly dividend. This was mainly due to a settlement by Bank of America Corp (NYSE:BAC) with RMBS investors. (Source: "AG Mortgage Investment Trust, Inc. Announces Third Quarter 2017 Common Dividend of $0.475 per Share and a Special Cash Dividend of $0.10 per Share," AG Mortgage Investment Trust Inc, September 11, 2017.)
According to the press release, the settlement led to additional taxable income for AG Mortgage Investment Trust. And this special dividend helped the company fulfill its taxable income distribution requirement.
Bottom Line on MITT Stock
Not all high-yield stocks are safe bets.
But with a portfolio of agency MBSs and a mandatory distribution requirement, AG Mortgage Investment Trust Inc could continue dishing out generous dividends.