After a Dividend Cut, National CineMedia, Inc. Still Yields 11%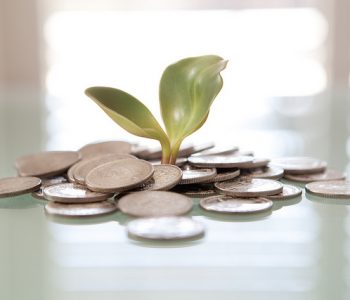 Tax Credits/Flickr
National CineMedia, Inc. Announces 22.7% Dividend Reduction
Nobody likes dividend cuts. And unfortunately, that's what just happened to National CineMedia, Inc. (NASDAQ:NCMI) stock.
On Monday, March 12, 2018, National CineMedia, Inc. announced that its Board of Directors approved a regular quarterly cash dividend of $0.17 per share, representing a 22.7% decrease from the company's previous payment of $0.22 per share. The dividend will be paid on March 29, 2018 to shareholders of record as of March 22. (Source: "National CineMedia, Inc. Reports Results for Fiscal Fourth Quarter and Full Year 2017," National CineMedia, Inc., March 12, 2018.)
In the press release, National CineMedia said that the dividend cut would "allow for ongoing reinvestment in the company's network and its enhanced, integrated digital products while maintaining the company's history of financial flexibility."
And that wasn't the only bad news. The company also reported earnings. In the fourth quarter of 2017, National CineMedia generated $140.7 million of revenue, down 1.3% year-over-year and also missing Wall Street's expectation of $144.5 million. Adjusted operating income before depreciation and amortization (OIBDA) decreased 4.4% year-over-year to $82.6 million.
Investors didn't like the news as NCMI stock plunged nine percent in after-hours trading to $6.20 apiece on Tuesday.
However, because a company's dividend yield moves inversely to its share price, National CineMedia, Inc. still manages to offer a forward annual yield of 11% even after the dividend cut.
Will things improve in 2018?
Well, management expects National CineMedia's revenue to be flat to up 4.5% in full-year 2018. Adjusted OIBDA is projected to be down 2.5% to up 4.8% from the prior year.
In other words, there's still a lot of uncertainty going forward.