AFC Gamma Inc: Banker to the Cannabis Industry Yields 7.5%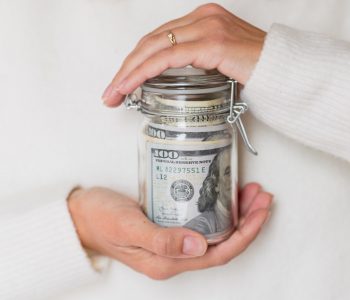 AFC Gamma Inc Taps Into Under-Served Billion-Dollar Industry
Most investors haven't heard of AFC Gamma Inc (NASDAQ:AFCG) because it only went public back in March. To be fair, the company's name doesn't exactly make you sit up and take notice, but it stands for Advanced Flower Capital Gamma.
It's the newest real estate investment trust (REIT) on the cannabis block. If it can replicate the success of Innovative Industrial Properties Inc (NYSE:IIPR), early-bird investors could do very well.
AFC Gamma is a leading provider of institutional loans to high-quality marijuana companies in the U.S. As a banker to the cannabis industry, the company provides capital to businesses that operate in every aspect of the sector, from cultivation, to processing, to distribution. (Source: "AFGC Gamma Q1 2021 Earnings Presentation," AFC Gamma Inc, May 11, 2021.)
Whereas Innovative Industrial Properties actually buys property from medical marijuana companies and leases it back to them, AFC Gamma provides loans and related facilities, generally secured by substantial assets.
Because cannabis is still illegal at the federal level in the U.S., it's tough for marijuana firms to access capital through traditional channels like banks. That leaves U.S. cannabis companies with few options. They can either raise capital at a reduced valuation, negotiate with creditors, or sell their infrastructure and licenses.
That's where AFC Gamma Inc comes in. It provides financing to well-established marijuana companies so they can continue to do what they do best. AFC Gamma has reviewed 289 deals, representing $5.3 billion in aggregate value.
That doesn't mean everyone gets a handout. The company has rejected 230 deals and is reviewing 48 deals. That means it has funded just 11  deals with $166.0 million in loans and a total of $204.0 million deployed.
In May, the company announced that it had provided Justice Cannabis Co. with a $22.0-million credit facility. The Chicago-based company is a marijuana operator with licenses in eight states. (Source: "AFC Gamma Provides Justice Cannabis Co. With $22 Million Senior Secured Credit Facility to Fund its New Jersey Expansion," AFC Gamma Inc, May 6, 2021.)
The capital will help Justice Cannabis purchase and complete the build-out of its 72,000-square-foot cultivation and processing facility, along with the build-out of a dispensary, both in Ewing, NJ.
AFC Gamma's CEO, Leonard Tannenbaum, believes roughly a billion dollars of build-out is needed in New Jersey to meet the state's cannabis demand.
AFC Gamma has also made a loan supporting a cultivator in Ohio. That state recently approved more marijuana dispensary licenses, which means companies will need to cultivate more cannabis to meet demand.
Benefits of Investing in a Cannabis REIT Like AFCG Stock
Being the only Nasdaq-listed cannabis REIT gives AFC Gamma Inc access to a wider capital base and lower cost of capital. That's good news for cash-strapped marijuana companies.
Being a REIT is also a win-win for investors. As income-oriented investment vehicles, REITs have to distribute at least 90% of their income to unitholders, which results in higher-yielding cash flow to investors. At its current price, AFC Gamma stock's annual yield is 7.5%.
During the first quarter, when the company was still private, it generated distributable earnings of $0.45 and paid dividends of $0.36 per share.
The company reported first-quarter net income of $1.4 million, or $0.20 per share. Its distributable earnings were $3.2 million, or $0.45 per share. This allowed the company to declare second-quarter dividends of approximately $5.1 million, or $0.38 per common share. (Source: "AFC Gamma, Inc. Announces Quarter Ended March 31, 2021 Financial Results," AFC Gamma Inc, May 11, 2021.)
"Since our initial public offering in March 2021, we are pleased to announce that we have closed on $71 million of deals, funding $58.2 million, across 7 borrowers," said Tannenbaum. "Given our strong originations during the second quarter thus far, our Board of Directors has declared a $0.38 dividend for the quarter ending June 30, 2021, which represents 75% to 90% of our expected distributable earnings for the quarter."
Tannenbaum added, "Today, AFC Gamma has a robust pipeline of potential borrowers and demand for capital continues to increase in the industry. With our strong balance sheet, increased access to capital, and our investment expertise and institutional approach, we believe that AFC Gamma is ideally positioned to capitalize on the significant opportunities that exist in the expanding cannabis sector and deliver consistent enhanced returns to our shareholders."
AFCG stock investors can't ask for much more than that.
The Lowdown on AFC Gamma Inc
With its first-mover advantage, AFC Gamma Inc is positioned to be the go-to financial destination for cannabis firms looking for capital.
As the only Nasdaq-listed provider of institutional loans to the marijuana industry, the company has a strong balance sheet, high-quality portfolio, and a rapidly growing addressable market. That's good news for AFC Gamma stock investors.