Advanced Emissions Solutions, Inc.: This 9.4% Yield Remains Safe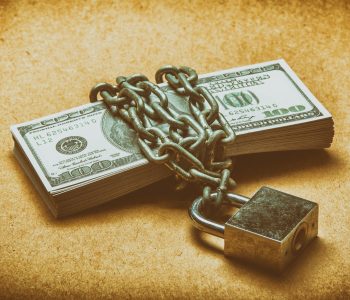 iStock.com/ikaboom
A High-Yield Stock You Likely Haven't Considered
For investors of ultra-high yielders, earnings season can be a bit scary. Since companies with high dividend yields aren't known for their dividend safety, their earnings reports could bring bad news for income investors. If a company can't generate enough profits to cover its dividend, it may have to cut back its payout at some point.
So when Advanced Emissions Solutions, Inc. (NASDAQ:ADES)—a stock that offers a staggering 9.4% annual yield—reported earnings on Monday and its share price slipped nearly three percent on Tuesday morning, ADES stock investors may have gotten a bit nervous. However, if you take a closer look at the company's financials, you'll see that its oversized payouts are still safe.
In the fourth quarter of 2017, Advanced Emissions Solutions Inc generated a net income of $7.0 million, or earnings of $0.33 per diluted share. Considering that the company declared and paid a quarterly dividend of $0.25 per share during that period, ADES stock had a payout ratio of 75.8%, leaving a sizable margin of safety. (Source: "Advanced Emissions Solutions Reports Fourth Quarter and Full Year 2017 Results," Advanced Emissions Solutions, Inc., March 12, 2018.)
Usually, I would also look at the company's financials for the entire year. However, because Advanced Emissions Solutions declared its first-ever dividend in June 2017, it would be more appropriate to calculate the payout ratio using the financials in the second, third, and fourth quarters of 2017.
During that period, the company declared total dividends of $0.75 per share while its net income came in at $0.90 per share. That translated to a payout ratio of 83.3%, meaning the company wasn't paying out all of its profits.
Advanced Emissions Solutions, Inc. has plenty of cash on hand. By the end of 2017, the company had cash and cash equivalents of $30.7 million, representing a 133% increase from its cash position of $13.2 million at the end of 2016.
Moreover, ADES is a company that's willing to return cash to investors. Other than paying a dividend, the company buys back its shares through regular stock repurchases and a "Dutch tender offer"—a backward takeover offer that allows shareholders to tender shares by specifying the lowest price they'll accept.
Through its regular dividends, open market share repurchases, and a Dutch tender offer, Advanced Emissions Solutions returned a whopping $32.1 million to shareholders in 2017, which is quite a remarkable number, given that the company has a market cap of just over $220.0 million. (Source: "Fourth Quarter and Full Year 2017 Results Call," Advanced Emissions Solutions Inc, March 13, 2018.)
At the end of the day, keep in mind that, unlike most ultra-high yielders, Advanced Emissions Solutions actually runs a rock-solid business. The company helps coal-fueled power plants meet emissions regulations. It has more than 25 years of experience in developing advanced mercury and acid gas control solutions, and it currently sells the most activated carbon injection systems for power plant mercury control in North America. With stringent emission regulations, the demand for ADES's services will likely remain consistent.
There you have it. Even though ADES stock is having a slight pullback, the company's 9.4% dividend yield looks safe for now.