Advanced Emissions Solutions, Inc.: This 9.2% Yield is No Joke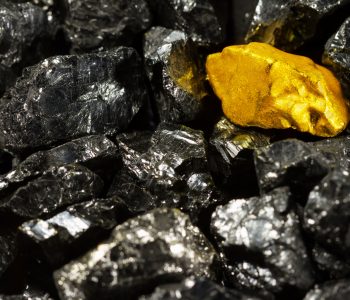 iStock.com/Macrowildlife
Are You Familiar With This High-Yield Stock?
In a market where yields are suppressed, it's not every day that you see a company offering a 9.2% annual payout. What's even rarer is that this company happens to be involved in the coal business.
Based on the above description, you might think that this is a beaten-down coal mining company with an unsustainable yield, but that's not the case. In fact, the company has no mining operation whatsoever. Instead, it enables coal-fired power plants to meet increasingly stringent emission control regulations.
I'm talking about Advanced Emissions Solutions, Inc. (NASDAQ:ADES), a clean coal technology company headquartered in Highlands Ranch, Colorado. By using specialty chemicals and its proprietary environmental technologies, the company helps power plants enhance existing air pollution control equipment; minimize mercury, acid gases, and other emissions; maximize capacity; and improve operating efficiency.
Right now, the No. 1 reason to consider this little-known stock is to collect its oversized dividends. Advanced Emissions Solutions follows a dividend policy that pays $0.25 per share every quarter, or $1.00 per share annually. With ADES stock priced at $10.89 apiece, that translates to an annual yield of 9.2%.
In an era when the average S&P 500 company pays less than two percent, a 9.2% yield is truly staggering. (Source: "S&P 500 Dividend Yield," Multpl.com, last accessed March 22, 2019.)
Is the Dividend Safe at Advanced Emissions Solutions, Inc.?
Of course, a low-yield environment also implies that whenever investors see a sky-high yield like this, they have to wonder, "Is the payout too good to be true?"
To answer that question, let's take a look at the company's financials.
Advanced Emissions Solutions reported its fourth-quarter and full-year 2018 financial results last week. In the fourth quarter, the company earned a net income of $7.0 million, or $0.36 per diluted share. That amount was more than enough to cover its quarterly dividend payment of $0.25 per share. (Source: "Advanced Emissions Solutions Reports Fourth Quarter and Full Year 2018 Results," Advanced Emissions Solutions, Inc., March 18, 2019.)
In full-year 2018, the company earned a net income of $35.5 million, or $1.76 per diluted share. Given Advanced Emissions Solution stock's total dividends of $1.00 per share paid for the year, it achieved a payout ratio of 56.8%.
In other words, despite offering a yield that was multiple times higher than the benchmark average, Advanced Emissions Solutions actually maintained a rather safe payout ratio.
Worth noting is that, thanks to the company's stock buyback program, there are fewer shares outstanding than before. At the end of 2017, Advanced Emissions Solutions had more than 20.7 million shares outstanding. Fast-forward 12 months and the number has been reduced to less than 18.6 million. With a lower share count, Advanced Emissions Solutions allows each existing investor to own a (slightly) larger portion of the company.
Last year, Advanced Emissions Solutions returned $45.5 million in cash to investors through its declared dividends and share purchases. (Source: "Fourth Quarter and Full Year 2018 Results Call," Advanced Emissions Solutions, Inc., March 19, 2019.)
"Going forward, we remain committed to the dividend and we continue to have option to buy back stock under the new $20 million authorization that we announced in November," said President and Chief Executive Officer Heath Sampson. (Source: "Advanced Emissions Solutions Inc. (ADES) CEO Heath Sampson on Q4 2018 Results – Earnings Call Transcript," Seeking Alpha, March 19, 2019.)
When asked about whether the company would prioritize its loan repayment compared to returning cash to investors, Sampson said that the dividend "is obviously a main priority."
Good Value for Money?
Last but certainly not least, ADES stock could offer good value for money.
Advanced Emissions Solutions, Inc. currently has a price-to-earnings (P/E) ratio of 6.4 times, which is substantially lower than the environmental services and equipment industry's average P/E multiple of 20.5 times. (Source: "Advanced Emissions Solutions Inc (ADES.O)," Reuters, last accessed March 22, 2019.)
Put it together, and you'll see that this is a high-yield stock of a company that actually makes enough profits to cover its payout. The company has a management team that is determined to continue paying the dividend, and its current share price could represent value.
For yield-seeking investors, Advanced Emissions Solutions stock deserves a look.