ADP Stock: This Dividend Aristocrat Delivers Market-Beating Returns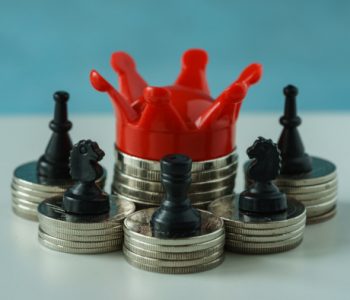 iStock.com/Nuthawut Somsuk
If You Want to Lock in Dividend Growth, Read This
One of the reasons I like dividend growth stocks is that they tend to outperform the market. And as it turns out, Automatic Data Processing (NASDAQ:ADP) just proved the point again.
2018 has been a very volatile period for the market so far. U.S. equities had a serious pullback in February and the correction in the last two months was of an even greater magnitude.
And yet ADP stock delivered a return of 26.7% year-to-date. To put this in perspective, the S&P 500 Index slipped 0.3%, the Dow Jones Industrial Average advanced a measly 0.5%, while the Nasdaq Composite climbed 1.5%.
Also worth noting is that Automatic Data Processing is a "Dividend Aristocrat," which is a title held by companies with at least 25 consecutive years of annual dividend increases.
ADP stock is overqualified for that title. Last month, the company's board of directors approved a quarterly dividend rate of $0.79 per share, representing a 25% increase year-over-year. The announcement also marked the 44th consecutive year in which ADP has raised its payout. (Source: "ADP Increases Cash Dividend; Marks 44th Consecutive Year of Dividend Increase," Automatic Data Processing, November 6, 2018.)
To income investors, few things are better than a dividend stream that keeps growing for more than four decades. Our economy had plenty of ups and downs during this period, but ADP stock investors received bigger dividend checks every single year.
Automatic Data Processing
At the core of this dividend growth stock is its rock-solid business.
ADP is a provider of human capital management solutions. Headquartered in Roseland, New Jersey, the company offers a wide range of services, including human resources, payroll, tax, and benefits administration, among others.
As consumers, we don't really see Automatic Data Processing mentioned in the news very often, but the company is one of the leading players in its industry. ADP has more than 740,000 clients located in over 100 countries around the world. It handles the payroll for nearly 40 million people worldwide, including one in every six workers in the U.S. (Source: "Corporate Overview," Automatic Data Processing, November 28, 2018.)
The neat thing about the human capital management business is that it is recurring. Automatic Data Processing is not just making one-time sales.
For instance, when a company becomes a customer of ADP's payroll services, it will likely let the company handle its payroll not just for a month or two, but indefinitely into the future, as long as ADP does a good job. And based on ADP's success, the company has indeed amassed plenty of long-term clients.
With a recurring business, Automatic Data Processing can pay durable dividends.
ADP Stock: Growing Financials
Of course, if the company wants to continue its dividend increase track record, it also needs to grow its business.
The good news is, that's exactly what Automatic Data Processing has been doing.
The company operates on a fiscal year that ends on June 30, so its fiscal 2018 results are already available. For the year, Automatic Data Processing grew its revenue by eight percent to $13.3 billion.
The bottom line was even more impressive, as the company's adjusted earnings came in at $4.35 per share, up 18% from the prior year. (Source: "ADP Reports Fourth Quarter and Fiscal 2018 Results; Provides Fiscal 2019 Outlook," Automatic Data Processing, August 1, 2018.)
Since ADP declared total dividends of $2.52 per share during fiscal year 2018, it achieved a payout ratio of 57.9%, leaving a wide margin of safety.
On October 31, ADP reported earnings for the first quarter of its fiscal 2019, which ended on September 30. For the quarter, the company's revenue grew another eight percent year-over-year to $3.3 billion, while its adjusted earnings per share surged a whopping 28% from a year ago to $1.20. (Source: "ADP Reports First Quarter Fiscal 2019 Results," Automatic Data Processing, October 31, 2018.)
Again, given its declared dividend of $0.69 per share during the quarter, the company's payout ratio came out to just 57.5%.
Here at Income Investors, I prefer companies that pay out less than 70% of their profits due to the margin of safety. Based on Automatic Data Processing's latest financial results, the company was paying out less than 60% of its profits. The payout ratio is well within my comfort zone.
The Bottom Line on ADP Stock
The best part is, despite being a decades-old company, Automatic Data Processing still has plenty of momentum left. Management expects the company's revenue to increase by six to seven percent in full-year fiscal 2019. Adjusted earnings, on the other hand, are expected to improve by 15% to 17% from the previous fiscal year.
Trading at $147.86 apiece, ADP stock offers a modest annual yield of 2.1%. But given the company's growing business and willingness to return cash to investors, more dividend hikes are likely on the way.