ADP Stock: A Wonderful Business That Pays Increasing Dividends for 43 Consecutive Years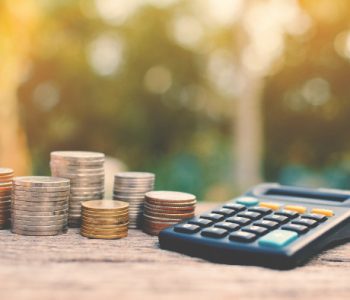 iStock.com/SawitreeLyaon
Top Dividend Growth Stock You Likely Haven't Considered
In most cases, high-yield stocks have no problem finding themselves a solid following. It doesn't matter what the company does; a high dividend yield means investors can lock in a sizable amount of current cash return.
In my opinion, though, there's something just as impressive as a high yield: dividend growth.
The reason is simple: a company cannot decide on its own what the yield is going to be because its share price is determined by the market. What it can decide, however, is how much more in dividends to pay this year compared to last year.
In other words, unlike dividend yield, dividend growth is entirely in the hands of dividend-paying companies. One company that excels at providing a rising stream of dividends is Automatic Data Processing (NASDAQ:ADP).
For consumers, Automatic Data Processing may not sound like a familiar name. But in the business world, the company is an absolute behemoth.
Started in 1949 under the name of Automatic Payrolls Inc, ADP has grown to become one of the largest human capital management companies in the world. It provides cloud-based solutions that combine HR, payroll, talent, time, tax, and benefits administration. Right now, the company serves more 650,000 clients located in more than 110 countries.
Also Read:
3 Top High Dividend Yield Growth Stocks for The Next Decade
Because dividends come from profits, a company must have a growing business in order to raise dividends in the long run. Fortunately, despite being nearly 70 years old, ADP's growth momentum is still continuing.
The company reported earnings last month. In the first quarter of ADP's fiscal year 2018, ended September 30, 2017, revenue grew six percent year-over-year to $3.1 billion. Net earnings came in at $402.0 million, representing a nine-percent increase from the year-ago period. ADP's earnings per share (EPS) for the quarter was $0.90, up 11% year-over-year.   (Source: "ADP Reports First Quarter Fiscal 2018 Results," Automatic Data Processing, November 2, 2017)
Thanks to solid financial results, the company decided to raise its dividend. On November 7, ADP announced that its board of directors has approved a quarterly dividend rate of $0.63 per share, representing a 10.5% increase from its previous payout.
At today's price, ADP has an annual yield of 2.2%.
And here's the most impressive part: this announcement marked the 43rd consecutive year in which the company has raised its dividend. (Source: "ADP Increases Cash Dividend; Marks 43rd Consecutive Year of Dividend Increases," Automatic Data Processing, November 7, 2017.)
Just think about that. A lot of things happened over the last four decades: technology advancements, economic cycles, geopolitical events, etc. But none of those things stopped ADP from raising its payout to shareholders.
Going forward, the company is well-positioned to continue its excellent track record. ADP is running a massive and recurring business. It helps deliver payroll for 26-million (or one in every six) workers in the U.S, plus another 14-million international workers. It has partnered with more than 7,000 different tax agencies, and as of 2017, 80% of Fortune 100 companies use at least one of ADP's services.
For full-year fiscal 2018, management expects revenue to grow by six to eight percent. Adjusted EPS is projected to increase by five to seven percent. For a company that's willing to return cash to shareholders, a growing business will likely translate to higher dividends down the road.
So for investors of Automatic Data Processing, the best could be yet to come.