ADP Stock: 44 Years of Dividend Increases and Continuing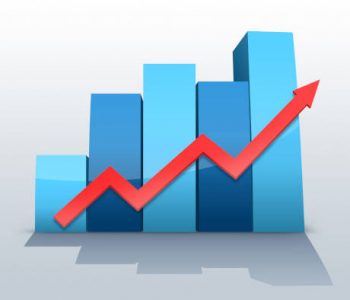 iStock.com/Justiniani
Automatic Data Processing Is a Top Dividend Stock
In today's market, few companies are more shareholder-friendly than Automatic Data Processing (NASDAQ:ADP).
What do I mean by "shareholder-friendly?" Well, here's an example: when a company comes across unexpected gains, will management use the money to pay themselves big bonuses, or will they return the excess cash to shareholders?
At ADP, management always chooses to do the latter. When the company benefited from the Tax Cuts and Jobs Act, management decided to return a portion of the benefits to investors through a 10% dividend increase. (Source: "ADP Increases Cash Dividend," Automatic Data Processing, April 11, 2018.)
What's particularly impressive is that ADP had already raised its payout less than six months before this one.
Of course, the company could pay out all the benefits in a special one-time payment. But as an income investor with a long-term horizon, I actually prefer an increase to the regular dividend rate.
This is because dividends tend to be sticky. While there is no guarantee, when a company declares a dividend rate, the implication is that it will keep paying at least this amount going forward. In other words, what ADP has done is giving shareholders an unexpected pay raise rather than paying a one-time bonus.
And don't for one second think that the company is done with the dividend increase this year. Based on historical patterns, ADP's board of directors usually reviews the company's dividend policy later in the calendar year. In its dividend increase announcement in April 2018, management made it clear that "the Board of Directors anticipates consideration of another dividend increase in November 2018." (Source: Ibid.)
ADP Stock: An Overlooked Dividend Aristocrat
Mind you, by 2017, Automatic Data Processing had already paid increasing dividends every year for 43 years. And since the company has also raised its payout this year, it is on track to make 2018 its 44th consecutive year of annual dividend hikes. (Source: "Dividend History," Automatic Data Processing, last accessed August 9, 2018.)
This kind of track record also means ADP stock easily qualifies as a "dividend aristocrat," which is a special title given to companies with a minimum of 25 consecutive years of dividend increases.
Still, ADP stock does not get nearly as much investor attention as the other dividend aristocrats, such as PepsiCo, Inc. (NASDAQ:PEP) and Walmart Inc (NYSE:WMT). And that's because the company does not offer a product or service to consumers directly. Instead, it helps businesses handle their payrolls.
To be more specific, ADP is a human capital management (HCM) company. Headquartered in Roseland, New Jersey, it offers a wide range of HCM solutions, including human resources, payroll, talent, time, tax, and benefits administration. At the same time, the company also provides business outsourcing services, analytics, and compliance solutions.
While ADP does not make headlines that often, the company has an entrenched position in the HCM business. Right now, Automatic Data Processing serves more than 700,000 clients in 113 countries. It handles payroll for 26 million, or one in six workers in the U.S., plus another 13 million workers internationally. (Source: "Corporate Overview," Automatic Data Processing, last accessed August 9, 2018.)
Growing Dividends Backed by a Rock-Solid Business
Notably, over 70% of Fortune 500 companies use at least one of ADP's services. And once customers sign up for ADP's service, they tend to stay with the company for quite some time. For instance, the average client for ADP's Employer Services has been with the company for approximately 10 years. This way, ADP can generate a predictable stream of revenues and profits.
Now, keep in mind that Automatic Data Processing has been around for more than half a century. Yet despite its age, the company can still raise its dividends at a double-digit clip. The reason is simple: ADP runs a growing business.
In the year ended June 30, 2018, ADP generated $13.3 billion in revenue, up eight percent year-over-year. The bottom line turned out to be even more impressive; excluding special items, ADP's adjusted diluted earnings came in at $4.35 per share, marking an 18% increase from the prior fiscal year. (Source: "ADP Reports Fourth Quarter and Fiscal 2018 Results; Provides Fiscal 2019 Outlook," Automatic Data Processing, August 1, 2018.)
Here's the neat part: Automatic Data Processing declared total dividends of $2.52 per share in its fiscal 2018. Compared to its adjusted earnings per share, the company had a payout ratio of 57.9%, leaving plenty of room for future dividend increases.
The Bottom Line on Automatic Data Processing Stock
And indeed, based on management's projection, investors of ADP stock can look forward to a sizable payout increase later this year. For fiscal-year 2019, management expects the company to grow its revenue by five to seven percent while expanding its earnings before interest and taxes margin by 100 to 125 basis points. Furthermore, ADP expects its adjusted earnings to increase 13% to 15% for the full year.
With continued growth on both top and bottom lines, Automatic Data Processing is well-positioned to return more cash to shareholders.