ADES Stock: Should You Consider This 10.4% Yield from the Coal Industry?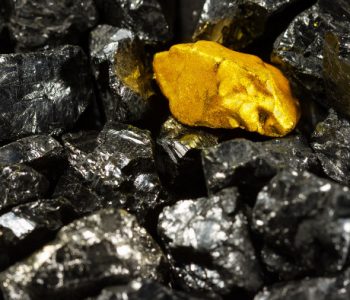 iStock.com/Macrowildlife
A Worthy Investment in the Coal Industry?
The biggest problem with investing in ultra-high yielders is that most of these companies aren't in the best of shape. In fact, stocks with double-digit yields often come from down-and-out industries. Because investors don't want to spend too much money on companies operating in slowing industries, the stock prices haven't been bid up, meaning there could be some opportunities for yield-seeking investors.
Advanced Emissions Solutions Inc (NASDAQ:ADES), for instance, comes from the coal industry. And it offers a yield higher than the vast majority of stocks trading in today's market.F
Of course, if yield is the only criterion, I would be talking about stocks paying 20% and 30%. The reason why I chose ADES stock is that the company actually runs a solid business.
Also Read:
The Last Time This Happened, Investors Made 221%
Advanced Emissions Solutions is in the coal industry. But the company does not have any mining operations. Instead, it is a holding entity for a family of companies that provide emissions solutions to companies using coal in power generation and in other industries.
Its main subsidiary is ADA-ES Inc, which has more than 25 years of experience in developing advanced mercury and acid gas control solutions. Using its propriety environmental technologies, equipment, and specialty chemicals, ADA-ES helps coal-fueled power plants meet emissions regulations. The company has over 40 U.S. and international patents for emissions control technology and systems and sells the most activated carbon injection systems for power plant mercury control in North America.
In other words, because ADES's technology and services enable coal-fueled power plants to meet emissions regulations, the company actually has solid growth prospects as environmental regulations become more stringent.
However, if you asked me a year ago whether income investors should consider ADES stock, the answer would be "no." This is because back then, the company didn't have a dividend policy in place.
But in June 2017, Advanced Emissions Solutions announced its first ever quarterly cash dividend of $0.25 per share. The company has paid a dividend every quarter since then. (Source: "Advanced Emissions Solutions, Inc. Dividend Date & History," NASDAQ, last accessed January 4, 2017.)
With an annualized payout of $1.00 per share, ADES stock offers a very impressive dividend yield of 10.4%. And unlike some of the ultra-high yielders that have to borrow money to fund their dividend payments, Advanced Emissions Solutions actually generates enough profit to cover its payout. In the most recent quarter, the company earned a net income of $0.28 per share, which was more than enough to meet its dividend obligation of $0.25 per share. (Source: "Advanced Emissions Solutions Reports Third Quarter 2017 Results," Advanced Emissions Solutions Inc, November 6, 2017.)
Mind you, paying a dividend is not the only way through which the company returns value to shareholders; ADES has also been buying back its stock. By repurchasing its shares, the company reduces the number of shares outstanding, allowing each existing shareholder to own a slightly larger portion of the company.
In the first nine months of 2017, ADES returned $23.4 million in cash to investors through dividends and stock buybacks. Last month, its board of directors approved another share repurchase program, which allows the company to buy back another $10.0 million of its common shares. (Source: "Advanced Emissions Solutions Announces $10 Million Stock Repurchase Program," Advanced Emissions Solutions Inc, December 4, 2017.)
The coal industry faces a lot of uncertainty going forward, but ADES still expects to generate solid and stable cash flows. On average, the company's current business operations are projected to deliver at least $50.0 million to $60.0 million in annual cash flows through 2021. (Source: "Investor Presentation," Advanced Emissions Solutions Inc, September 11, 2017.)
And that's why even though ADES stock comes from a beaten-down sector, it still deserves income investors' attention.