ACSF Stock: Collect Monthly Dividends with an 11.19% Yield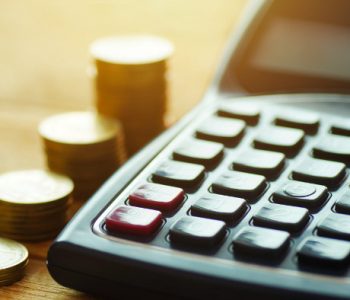 iStock/10255185_880
1 High-Yield Monthly Dividend Stock to Consider
For investors looking to live off the return from their income portfolios, few things are better than monthly dividend stocks. Since most bills have to be paid every month, it makes sense to have an income stream that matches the expenses.
Today, I'm going to show you one of the highest-yielding companies that offer monthly distributions. You rarely see its name mentioned in mainstream financial media, but it runs an extremely lucrative business.
The company in question is American Capital Senior Floating Ltd. (NASDAQ:ACSF), a closed-end investment company headquartered in New York City.
As the name suggests, the company invests in senior floating rate loans. To be more specific, it focuses on making senior first-lien and second-lien floating rate loans to large-market companies in the U.S. ACSF generates revenue by collecting interest payments from its loan portfolio.
The company also has borrowings, so the interest it earned minus the cost of borrowing (net investment income) is what's left for investors.
Also Read:
3 Monthly Dividend Stocks Yielding Up to 10.1%
As of September 30, 2017, ACSF's investment portfolio yield stood at 6.76%. And since its cost of funds was at 3.4%, the company had a net spread of 3.36%. (Source: "American Capital Senior Floating Announces September 30, 2017 Financial Results and Declares Monthly Cash Distributions of $0.097 Per Share for Each of November and December 2017 and January 2018," American Capital Senior Floating Ltd., November 8, 2017.)
Now, note that American Capital Senior Floating Ltd is structured as a business development company, meaning the law requires that it distribute at least 90% of its profits to shareholders every year in the form of dividends.
Right now, the company pays monthly dividends of $0.097 per share, giving ACSF stock an annual yield of 11.19%.
In an era where the average S&P 500 company yields less than two percent, double-digit yielders are often considered risky. The good news is that ACSF has put a lot of effort into managing its risk.
Balancing Risk and Return
You see, ACSF specializes in senior loans. In fact, 77% of the company's portfolio are invested in first-lien loans. This means in the event that a borrower goes through liquidation, ACSF would be the first in line to get paid. (Source: "Q3 2017 Earnings Presentation," American Capital Senior Floating Ltd, last accessed November 14, 2017.)
Moreover, the company's focus on floating rate loans means it's well positioned capitalize on the rising interest rate environment. In the third quarter of 2017, ACSF generated net investment income of $0.26 per share, representing an 8.3% increase from the second quarter.
The portfolio is well diversified too. Right now, ACSF lends to 136 companies coming from 36 different industries. Its largest investment represents just 1.4% of its loan portfolio.
Also, keep in mind that ACSF focuses on large-market companies, which tend to have more established operations than their middle-market counterparts. In fact, nearly two-thirds of ACSF's loan portfolio consists of loans with a facility credit rating of at least "B" or higher by Standard & Poor's.
With generous payouts and proper risk management measures, ACSF could be an opportunity for investors looking for high-yield monthly dividend stocks.