5 Dividend Stocks for the Next 100 Years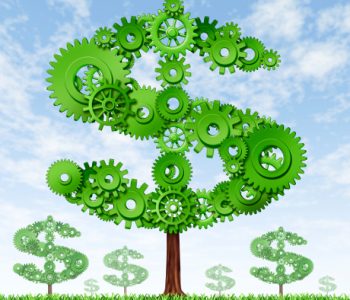 Own Acres of Timberland with These "Forever Assets"
These dividend stocks are the ultimate "forever asset."
Wealthy landowners have owned them for decades. Many of these properties have been handed down from generation to generation.
They produce reliable income, too. Some of these dividend stocks are the most lucrative around. The very best of them pay out yields of five percent or more.
Let me explain.
During my years in the "Deep South," I learned about one of the most powerful investments around.
Through my travels, I've had the chance to meet a lot of affluent people in the region. I've always been struck by just how much wealth was created by timber and forestry centuries ago.
You hear stories about how someone's great grandfather bought land for pennies an acre. Over time, that acreage soared in value. Today, those families rake in the occasional windfall from a tree harvest or a new real estate development.
Timberland is not just an asset to own for years or decades, as my time in the South taught me. It's an asset to own for generations. For smart investors, its status as a Forever Asset comes down to a few points.
First, timber is timeless.
Trees have never heard of the S&P 500. They don't know about recessions or the person in the White House. This makes timber a place to park real wealth.
If the sun shines and the rain falls, your money grows. In a good season, trees grow by six to eight percent per year. You have a built-in security not found in the stock market.
What's more, they hold their value over time. With bonds, your fixed coupons lose buying power each year to inflation. Wood prices, though, have increased by six percent annually over the past century, ensuring a growing stream of income.
For these reasons, the wealthy flock to timberland. Since the financial crisis, high-net-worth investors have poured billions into acreage. For them, timberland is not just a long-term investment; it's a tool to transfer wealth from one generation to the next. (Source: "Timber! Why the rich are buying trees," CNN, November 24, 2014.)
Second, it's renewable.
Owning a mine or an oil well is a tough gig. Each ounce of ore or barrel of crude you haul out of the ground has to be replaced at some point. Owners often feel like they're on a treadmill, plowing profits back into the business to find new resources.
Timberland, in contrast, doesn't run out. The trees will grow back. You don't have to keep searching for the next big strike.
If wood prices drop, you can just "bank it on the stump." The phrase is business lingo for letting your acreage grow if conditions aren't quite right. You can just sit around and wait for a better time to harvest your crop.
In the meantime, timberland gushes income. Owners can earn extra money by selling the straw that falls on their land. Leasing out hunting rights can also be a tidy stream of cash flow.
What's more, they're not making anymore land. As cities grow outwards, they often encroach on nearby forests. If given enough time, landowners can sell their acreage to developers for a windfall.
Sponsored Advertising Content: Insurance Return Checks: Your Second Source of Income
This has meant great returns for investors. Since the 1980's, timberland delivered a 14% compounded annual return. If you had invested $10.00 back in 1981, your stake would be worth $1,118 today. (Source: "Timber, it is here to grow," Foresight Investor, December 2, 2014.)
Small investors can get in as well, through public trusts. These firms buy land, harvest the trees, and pay out the profits. Becoming an owner is just a click of the mouse and you can often get started with just a few hundred bucks.
| | | |
| --- | --- | --- |
| Company | Mrk Cap | Yield |
| Weyerhaeuser Co (NYSE:WY) | $25.1B | 3.7% |
| Rayonier Inc. (NYSE:RYN) | $3.5B | 3.5% |
| Potlatch Corporation (NASDAQ:PCH) | $1.8B | 3.4% |
| Catchmark Timber Trust Inc (NYSE:CTT) | $415.6M | 5.0% |
| Pope Resources A Delaware LP (NASDAQ:POPE) | $304.3M | 4.0% |
Source: Google Finance
No plaid shirts required with these dividend stocks; a full-time staff handles operations. You just sit back and wait for the checks to come in.
Bottom line, timberland isn't a "make a killing" business. It's a "don't get killed" business.
They've survived wars, depressions, and market crashes. No wonder America's wealthy park their money in trees. For those reasons, these dividend stocks are one investment for the next 100 years.