ACETO Corp Increases Dividend by 8%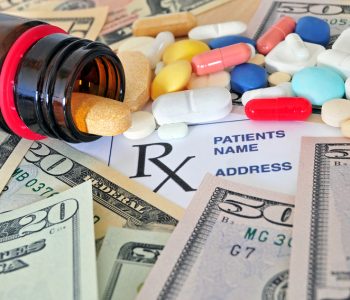 Fourth-Quarter Earnings Plunge 50% on Competition
ACETO Corporation (NASDAQ:ACET) announced today that its board of directors has approved an eight percent increase in its regular quarterly dividend. The new dividend payout of $0.065 per common share will be distributed on September 20, 2016 to shareholders of record as of September 9. (Source: "ACETO Board of Directors Increases Quarterly Cash Dividend by 8.3%," ACETO Corporation, August 25, 2016).
Port Washington, New York-based ACETO has operations in 10 countries and is engaged in the development, marketing, sale and distribution of health products, pharmaceutical ingredients, and performance chemicals.
The increase in quarterly cash dividend was announced despite the company reporting that net income plunged 50% in the fourth quarter to $6.8 million, a decline from $13.6 million a year ago. The firm also registered an eight-percent decline in its sales in the fourth quarter to $135.4 million, from $147 million the year prior. (Source: "Aceto Corporation: ACETO Reports Fiscal 2016 Fourth Quarter and Record Full Year Results," ACETO Corporation, August 25, 2016.)
This decline in sales reflects an, "intensified competition in our Rising Pharmaceutical business, an unfavorable comparison to exceptionally strong results last year that included a $9.5-million favorable sales adjustment at Rising and a $3.5-million earn-out adjustment, also at Rising," said Sal Guccione, chief executive officer of ACETO, in the company's earnings statement.
ACETO's shares plunged 20% in New York trading today, almost wiping out all the gains of the past 12 months after the announcement of earnings. Shares were trading at $20.59 during early afternoon trading. In the fourth quarter, the gross margin also dropped drastically, by 17.3% to $34.0 million. (Source: Ibid.)
For fiscal 2017 earnings guidance, the company expects both sales and non-generally accepted accounting principles (GAAP) adjusted earnings per share (EPS) to grow in the mid-single digit percentage range, with GAAP EPS growing at a somewhat slower rate, the company said.
For 2017, the company is forecasting a reversal where both sales and net income will grow on the back of 12 to 15 new product launches for generics.
"Given the dynamics of our product launch schedule, we expect the second half performance to be stronger than the first half," Guccione said. "The positive impact of these launches is expected to generate volume growth and accumulate over the course of fiscal 2017." (Source: Ibid.)