ABT Stock: How a Secretary Turned $180 into $7 Million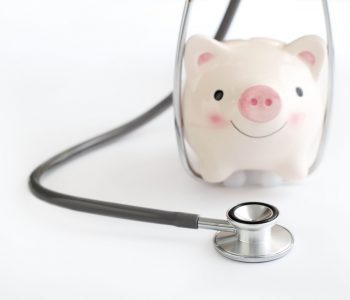 iStock.com/ipopba
Creating Wealth with One Simple Strategy
Grace Groner never lived like a millionaire. She worked as a secretary for Abbott Laboratories (NYSE:ABT) for 43 years, lived in a one-bedroom house, and bought her clothing on sale.
So when she passed away in 2010 at the age of 100 and left a more-than-$7.0-million estate for her alma mater, Lake Forest College, it made headlines.
"Oh, my god," said the president of Lake Forest College when he discovered how much her gift was. (Source: "A hidden millionaire's college gift," Los Angeles Times, March 6, 2010.)
I know what you are thinking: how did Ms. Groner accumulate so much wealth by working as a secretary?
Well, the answer may seem a bit underwhelming, as there was no complicated trading strategy involved.
When Ms. Groner was working at Abbott Laboratories in 1935, she decided to purchase three shares of the company when they were trading at around $60.00 per share. The initial investment cost $180.00.
And then, she just held on to them. When ABT shares split, she did not sell. When the company paid dividends, she reinvested them.
Decades later, the $180.00 initial investment she made had grown to more than $7.0 million, thanks to all the reinvested dividends.
This was–and still is–the perfect example of how a solid dividend-paying company can help investors create massive wealth over time.
Abbott Laboratories: A Top Dividend Stock
The neat part was, you didn't need to be a stock-picking guru to find Abbott Laboratories. The healthcare company was founded in 1888 and started to expand internationally in 1907. By 1935, Abbott already had a sizable presence in the pharmaceutical industry and was paying a solid dividend.
In today's market, massive gains like that are often associated with investing in high-risk startups. But Ms. Groner's success showed that the boring buy-and-hold strategy can also work wonders with the right dividend stock.
Also Read:
3 Top Dividend Stocks to Own Forever
The Top 10 Dividend Aristocrat Stocks for High Yields
Abbott is one of the most solid dividend payers. The company has been paying uninterrupted quarterly dividends since 1924. It has also raised its payout in each of the last 45 years.
For those who don't need to spend all their dividends, reinvesting them back into ABT stock could be a good option—and that's what Ms. Groner did. As I discussed in my earlier column on dividend reinvestment plans,reinvesting dividends can significantly boost your portfolio return, due to the power of compounding.
Patience is key. While not everyone has the patience to hold on to their shares for 75 years, a decade or two of the buy-and-hold strategy with ABT stock would have provided investors with some meaningful returns.
Today, the company is strong as ever. Abbott holds number-one positions in adult nutrition and pediatric nutrition in the United States. It is also an industry leader in diagnostics and medical devices.
Furthermore, Abbott is well diversified geographically. The company currently serves people in more than 150 countries around the world.
ABT stock's current dividend yield of 2.14% may not seem like much. But with a rock-solid business, the company will likely deliver strong shareholder return for years to come.