AbbVie Inc.: Why ABBV Stock is a Healthy Dividend Pick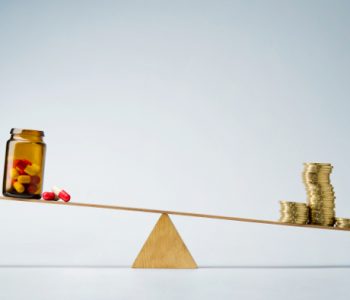 ABBV Stock: Good Investment Opportunity for Income Investors
AbbVie Inc (NYSE:ABBV) is best known as a global pharmaceuticals company and the name behind one of the world's top-selling drugs, "Humira." ABBV stock resulted from the split of Abbott Laboratories (NYSE:ABT) in 2013.
AbbVie stock is up a little more than six percent year-to-date and up more than 13% from a year ago and is currently changing hands in the vicinity of $62.00.
Humira is AbbVie stock's key product, but the company's portfolio also includes drugs such as "Viekira Pak," "Lupron," and "Venclexta," among others. AbbVie developed Venclexta in partnership with Roche Holding Ltd.
AbbVie Stock's Dividend Payout and Yield
AbbVie stock has paid dividends consistently for four years. The company recently declared a quarterly dividend of $0.57 a share, which works out to an annualized yield of about 3.6%. AbbVie has boosted its dividend four times since early 2015, when it used to distribute a dividend of $0.40 per share.
AbbVie stock has a dividend payout ratio of 62%, which means that the company's earnings sufficiently cover its dividend distribution without the need to borrow to keep dividends flowing. Therefore, as earnings grow, dividends should not only become more reliable at AbbVie, but also improve.
AbbVie Stock Keeps Beating Earnings Expectations
AbbVie Inc, whose earnings report for the third quarter of 2016 will be released towards the end of October, posted earnings per share (EPS) of $1.26 on revenue of $6.43 billion in the second quarter. The company's EPS for the quarter exceeded the consensus estimate of $1.20 and revenue topped the consensus of $6.2 billion.
During the quarter, AbbVie said Humira sales rose 17% to $4.15 billion, exceeding the consensus estimate of $3.98 billion. Meanwhile, Viekira Pak sales rose to $419.0 million in that quarter, topping the estimate of $407 million, and "Imbruvica" generated sales of $439.0 million, ahead of the estimate of $433.0 million. (Source: "AbbVie Profit Beats Estimates; Sales of Flagship Humira Soar," Bloomberg, July 29, 2016.)
In the first quarter of 2016, AbbVie posted EPS of $1.15 on revenue of $5.96 billion. Though the EPS beat the consensus estimate of $1.14, revenue fell short of the consensus estimate of $6.03 billion.
For 2016, AbbVie is looking for earnings in the range of $4.73 to $4.83; the company previously guided 2016 EPS in the range of $4.62 to $4.82. The consensus estimate calls for EPS of $4.75. (Source: "AbbVie (ABBV) Tops Q2 EPS by 6c; Boosts FY16 EPS Outlook," Street Insider, July 29, 2016.)
What Does ABBV Stock's Future Look Like?
For years, AbbVie has relied on Humira sales for the bulk of its revenue, with the product having brought in $14.0 billion in revenue last year. Though Humira remains AbbVie's key product, the company is now aggressively trying to diversify its revenue sources, and it is doing that through investments in research and development, as well as acquisitions.
AbbVie's other promising drugs include cancer treatment Imbruvica, which AbbVie added to its product list through the 2015 acquisition of Pharmacyclics for $21.0 billion. Imbruvica sales are forecast to hit $5.0 billion by 2020. The other drugs are Venclexta, whose sales potential is predicted to be $1.7 billion annually, and "Rova T," the sales of which are predicted to be $3.0 billion annually.
AbbVie is hoping that it would have earned some 20 regulatory approvals for new drugs and expanded label for existing drugs by 2020, thus pushing its sales to $30.0 billion by 2024.
Why Humra Fears Are Exaggerated
Though Humira is due to face competition as its patents begin to expire, it is unlikely that a dramatic sales decline is in the cards.  Part of the reason that competition's impact on Humira will be limited is that AbbVie will still retain patents relating to the drug's formulation, methods of treatment, and manufacturing. With that, it will take time before a cheaper copy of Humira comes to market and materially disrupts the drug's revenue.
The other reason Humira sales might not plunge as much as feared is that there is no guarantee that a "biosimilar" (a drug with the same properties as a prior one) will gain widespread or immediate acceptance by doctors.
However, being aware of the coming challenges when Humira loses all its patent protection, AbbVie has been working to expand the drug's treatment label. As such, AbbVie expects sales of Humira will reach $18.0 billion by 2024. And beyond Humira, ABBV has a rich pipeline.
AbbVie stock's top-line and bottom-line numbers are expected to keep improving as EPS is forecast to hit $5.93 in 2017, signaling 18% year-over-year growth from the projected 2016 earnings. In the coming five years, ABBV stock's profits are expected to grow at an annual rate of 17.2%.
Bottom Line for ABBV Stock
As much as AbbVie stock has an attractive earnings and dividend profile, the company is not without risks. AbbVie's debt of $37.8 billion by the end of the June quarter ballooned from $31.9 billion at the end of the March quarter and from $31.1 billion in the year-ago quarter. ABBV stock's rising debt, though stemming from investment in new products, is a cause for concern.
The FDA has raised the alarm that newer drugs for hepatitis C such as AbbVie's Viekira Pak, Merck & Co., Inc.'s (NYSE:MRK) "Zepatier," and Gilead Sciences, Inc.'s (NASDAQ:GILD) "Sovaldi" and "Harvoni" pose the risk of causing reoccurrence of hepatitis B in patients who have had the disease in the past. Because of the risk, the FDA is requiring a black-box warning on the labels of the drugs, with at least nine drugs being affected. (Source: "FDA Warns on Hepatitis C Drugs," The Wall Street Journal, October 5, 2016.)
While AbbVie doesn't have the typical dividend record that can earn it the reputation of being a reliable dividend payer, it is still a great dividend pick for income investors considering that what's going in the company shows that there is room for earnings growth, thus dividend continuity and improvement.