ABBV Earnings: Will ABBV Increase Its Dividend?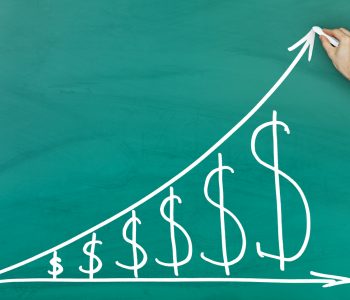 iStock.com/AndreyPopov
ABBV Stock News
The healthcare industry has been a favorite among income investors because of its ability to provide recession-proof dividends. AbbVie Inc (NYSE:ABBV), for instance, has done a tremendous job when it comes to returning cash to investors. Now, the company is reporting earnings again. Let's take a look at what we can expect from ABBV's fourth-quarter earnings.
Headquartered in North Chicago, Illinois, AbbVie Inc is a pharmaceutical company that makes both biopharmaceuticals and small molecule drugs. It focuses on four primary therapeutic areas: immunology, oncology, virology, and neuroscience. The company is known for its flagship drug, "Humira," which is used to treat different types of arthritis, among other conditions. AbbVie currently has 29,000 employees operating in 75 countries around the world.
ABBV stock pays quarterly dividends. Compared to companies with long track records of raising their payout, AbbVie has a rather short dividend-paying history. However, that is because the company only came into existence as a spin-off from Abbott Laboratories (NYSE:ABT) in 2013.
Still, despite being in the market for just a few years, ABBV has already shown its ability to return value to investors. After the spin-off, the company started paying quarterly dividends of $0.40 per share. Today, ABBV's quarterly dividend rate stands at $0.71 per share. That's an increase of 77.5%. (Source: "AbbVie Inc. Dividend Date & History," Nasdaq.com, last accessed January 25, 2018.)
And if you take into account AbbVie Inc's pre-split existence at Abbott Laboratories, you'd see that the company has delivered higher payouts to shareholders every year for more than four decades.
Trading at around $107.09 apiece, ABBV stock offers an annual yield of 2.65%.
Of course, past performance does not guarantee future results. In order for AbbVie to continue its track record of dividend increases, the company needs to have a growing business.
AbbVie is scheduled to report fourth-quarter earnings on Friday, January 26 before the bell. Here's what analysts are expecting.
Stats on ABBV Stock
| | |
| --- | --- |
| Analyst EPS Estimate | $1.44 |
| Change from Year-Ago EPS | 20% |
| Revenue Estimate | $7.53 Billion |
| Change from Year-Ago Revenue | 11% |
| Earnings Beats in Past 4 Quarters | 4 |
(Source: "AbbVie Inc. (ABBV)," Yahoo! Finance, last accessed January 25, 2018.)
As you can see, Wall Street has high expectations for AbbVie. For the fourth quarter of 2017, analysts expect the company to grow its sales by 11% year-over-year to $7.53 billion. The bottom line is expected to be even better. For the quarter, AbbVie's earnings are projected to come in at $1.44 per share, representing a 20% increase from the year-ago period.
Note that AbbVie has a pretty solid track record when it comes to beating analysts expectations. In the past 12 months, the company has either met or beaten Wall Street's earnings-per-share estimates in all four quarters.
However, as we have seen in the past, better-than-expected results don't necessarily translate to higher stock prices on the ABBV earnings release date. For instance, when the company beat analysts' earnings-per-share estimate in the June quarter last year, ABBV shares actually closed lower on the report date.
Still, the company has been enjoying a nice bull run. Over the past year, the AbbVie stock price has surged 74.4%. This is particularly impressive given that AbbVie is a mega-cap stock with a market cap of over $170.0 billion.
Will ABBV Increase Its Dividend?
At the end of the day, dividends come from a company's profits. A company may borrow money to fund its payout in the short term. But in order for those dividends to be sustainable in the long run, the company needs to make enough money from its operations.
The good news is that AbbVie runs a highly profitable business and profits have been growing. In the first nine months of 2017, the company generated adjusted earnings of $4.11 per share, up 13.5% year-over-year. AbbVie stock also declared total dividends of $1.92 per share during this period. (Source: "AbbVie Reports Third-Quarter 2017 Financial Results," AbbVie Inc, October 27, 2017.)
In other words, AbbVie was paying out just 46.7% of its profits, which leaves plenty of room for a dividend increase.
Indeed, after reviewing the company's third-quarter results, AbbVie's Board of Directors decided to raise its quarterly cash dividend by 11% from $0.64 per share to $0.71 per share. (Source: "AbbVie Increases Quarterly Dividend by 11 Percent," AbbVie Inc, October 27, 2017.)
Bottom Line
AbbVie has a growing business and a conservative payout ratio. If the company meets analysts' earnings-per-share estimate, it would generate $5.55 of profit per share for full year 2017, representing a 15.1% increase from 2016. Such a sizable rise in profits means the company is well-positioned to continue its impressive dividend-increase track record. However, given the fact that AbbVie has just raised its payout in October 2017, I don't expect the company to announce another dividend hike until some point later in 2018.