Abbott Laboratories: Why ABT Stock is a Compelling Dividend Aristocrat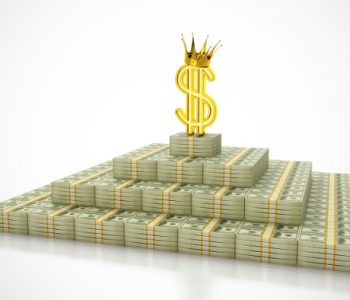 Strong Fundamentals for ABT Stock
Abbott Laboratories (NYSE:ABT) stock is a blue chip that dividend investors should add to their watch lists. Abbott's business is split into four categories—nutrition, diagnostics, medical devices, and pharmaceuticals—which gives the company diversification. Abbott's total sales are comprised of 34% from nutrition, 25% from medical devices, 23% from diagnostics, and 18% from established pharmaceuticals. Abbott stock has a leadership position in each of these categories, particularly nutrition, and the company's nutrition business includes "Ensure," which gave Abbott control of more than half of adult nutrition product sales in 2015.  (Source: "Abbott 2015 Annual Report," Abbott Laboratories, last accessed October 3, 2016.)
Furthermore, Abbott stock is diversified geographically, with its total revenue being split evenly between the U.S. and international markets; only 31% of Abbott stock's annual revenue comes from the U.S. This will help the company grow its revenue and earnings going forward because emerging markets like China are expected to grow at much faster rates than the U.S. For example, over the next five years, Abbott management forecasts nine percent revenue growth per year in emerging market pharmaceutical sales. (Source: Ibid.)
Going forward, Abbott's most important growth catalyst is the aging population, both in the U.S. and across the world. In the U.S., there are thousands of people entering retirement each year, with the baby boomer generation as one of the largest in the country. Globally, Abbott forecasts the 65-and-over population will increase 180% by 2050. (Source: Ibid.)
Abbott stock is preparing for this by focusing its product portfolio on meeting the needs of an aging population. Earlier this year, Abbott purchased St. Jude Medical, Inc. (NYSE:STJ) for $25.0 billion, which will provide greater exposure to cardiovascular, diabetic, and other medical devices. This is a very large deal, but Abbott management contends that it will add to earnings per share (EPS) immediately thanks to significant cost synergies. ABT stock will finance this deal via existing cash on hand, issuing debt, and raising cash through asset sales; the company recently sold its vision care business for $4.3 billion to Johnson & Johnson (NYSE:JNJ). (Source: "Abbott to Acquire St. Jude Medical," Abbott Laboratories, April 28, 2016.)
Abbott stock's market leadership and diversified business model provides the company with strong fundamentals. ABT stock is highly profitable and generates steady growth each year.
One significant factor impacting Abbott stock's fundamentals is the strong U.S. dollar. The rising U.S. dollar reduces the value of revenue generated overseas, and since ABT stock generates half of its revenue from outside the U.S., it is being weighed down by currency fluctuations. However, excluding the impact of currency, Abbott's organic revenue and adjusted EPS increased 9.1% and nine percent, respectively, last year. For the year, Abbott stock had total sales of $20.4 billion.
The company is off to a good start in 2016 as well. Despite the continued challenge of the strong U.S. dollar, Abbott stock realized 6.4% organic revenue growth in the second quarter. Over the first half of the year, total organic revenue for ABT stock increased 5.8% versus the same period last year. (Source: "Abbott Second Quarter Results," Abbott Laboratories, July 20, 2016.)
Also Read:
3 Top Dividend Stocks to Own Forever
The Top 10 Dividend Aristocrat Stocks for High Yields
Four Decades of Dividend Growth for ABT stock
Abbott is an interesting pick for income investors because it has a long track record of rock-solid dividend payments and a history of dividend growth. The company has declared 371 quarterly dividend payments without interruption, going all the way back until 1924. In addition, Abbott has increased its dividend each year for the past 44 years in a row. This makes Abbott a member of the "dividend aristocrats," a group of companies that have raised their shareholder dividends for 25 consecutive years or longer. (Source: "Dividend History," Abbott Laboratories, last accessed October 3, 2016.)
Abbott's 8.3% dividend increase in 2016 was a significant dividend increase. This growth rate significantly exceeds inflation and makes Abbott Laboratories a compelling dividend growth stock. Moreover, ABT stock has an attractive 2.5% dividend yield, which is above the average dividend yield in the S&P 500. Abbott also has a modest valuation, as ABT stock trades for a forward price-to-earnings ratio of 17. As a result, ABT stock stock could be interesting for value and income investors.