AAPL Stock: A Strong Dividend Stock in the Technology Space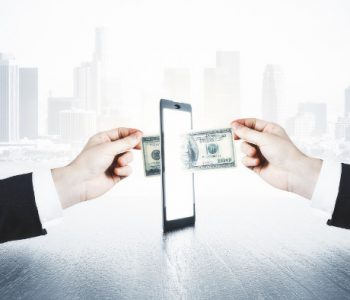 Apple Stock: Transitioning Into A Great Value Investment?
If you look at Apple Inc.'s (NASDAQ:AAPL) stock performance over the past 12 months, it has basically done nothing for its huge investor base. More recently, Apple stock has been on a slippery slope since it announced its third-quarter earnings, which the market didn't like much.
There are two potential drivers of this performance. One is that after the massive capital gains of the past decade, AAPL stock is entering a growth phase where it's basically a value play, with stable dividend payouts and normal returns. The second is that investors have possibly become too greedy, and all they want is for Apple, one of the most valuable companies on the street, to come up with more positive surprises and double-digit gains.
The market reaction after Apple's third-quarter earnings is a reflection of these two possibilities. Despite the fact that Apple posted earnings which were better than analysts' expectations, Apple stock was still punished, falling about eight percent since then.
For the quarter ended September 24, 2016, Apple reported $1.67 profit per share, which was better than Wall Street's expectation of $1.66 per share. Apple sales rose to $46.85 billion in the same period, also better than analysts' estimates of $46.83 billion. For the same quarter, Apple shipped 45.5 million units of the "iPhone;" analysts expected the tech giant to ship 44.8 million. (Source: "Apple Reports Fourth Quarter Results," Apple Inc., October 25, 2016.)
Also Read:
Apple's Dividend History and What to Expect in 2017
AAPL Stock: Is Apple Inc. a Great Dividend Play for 2017?
To me, it makes more sense to accept Apple stock as a great value play rather than expecting the company to produce earthshaking results and products every other quarter. And I don't think the fact that it won't is bad news for long-term investors who prefer slower growth companies with big piles of cash and dividend payouts over high-growth (and higher risk) investments.
And Warren Buffett, the world's most renowned value investor, is probably already sensing this trend. His Berkshire Hathaway Inc. (NYSE:BRK.A) boosted its stake in Apple by 55% to 15.23 million shares as of June 30, from 9.81 million shares at the end of March. Apple's stock tumbled 12% during the quarter. (Source: "Warren Buffett boosts Apple stake, slashes Wal-Mart holding," MarketWatch, August 15, 2016.)
For income investors seeking a stable dividend income, value investing strategy works very nicely. These companies are often found in the consumer staples space, where stocks are around for many years. But Apple stock is a nice break from this consumer-heavy segment of dividend-paying stocks. Apple fits into this value-investing strategy quite nicely, offering a steady and consistent cash dividend with slower growth prospects than its much more aggressive and risky rivals in the tech sector.
Since the company resumed dividends in 2012, Apple stock's quarterly payout has increased by more than 50%. The last dividend increase was in April 2016, when the company raised its payout by 9.6% to $0.57 per share, giving AAPL stock an annual dividend yield of 2.08%.
Note that this level of dividend yield won't give you a total picture of Apple's paying back its investors. The company also has a long-term share buyback plan, which will not only stabilize its share performance, but is also another way it can return cash to investors.
Since the first quarter of 2013, Apple has returned $127.0 billion to AAPL stock investors in the shape of share buybacks. This is part of the company's ongoing strategy, in which it plans to return a total of $175.0 billion by reducing the number of shares outstanding through to March 2018. (Source: "Apple Return of Capital and Cash Position," Apple Inc., last accessed November 4, 2016.)
Final Thoughts on AAPL Stock
I'm not denying the fact that Apple can still generate momentum through its innovative approach and highly skilled workforce, even if iPhone segment sales have peaked. That said, I think Apple has a good pipeline of many interesting projects, like driverless cars and products using artificial intelligence. For income investors, this bump in the stock price may be a good opportunity to benefit from Apple's success in the long term.