AAPL Stock: Is This a Problem for Apple Stock?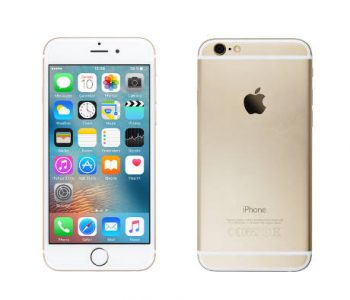 Apple Stock: Facing Direct Competition From Google Pixel
Apple Inc. (NASDAQ:AAPL) is facing, for the first time, a real threat to its most profitable segment of its business, the "iPhone."  And that threat is coming from an unordinary rival; Google's parent company, Alphabet Inc (NASDAQ:GOOGL), has unveiled its most comprehensive bid to challenge Apple's iPhone market share so far.
In its debut yesterday, Google made available two smart handsets, the "Pixel" and larger "Pixel XL." Boasting their, "highest rated smartphone camera and battery that lasts all day," Google says these handsets come with a built-in "Google Assistant," a "Siri"-like virtual assistant program, and the new "Android"-based "Nougat 7.1" operating system. (Source: "Meet Pixel, Phone by Google.," Google, last accessed October 5, 2016.)
Google's launch of the Pixel brand is part of its push to grab a major portion of the $400.0-billion smartphone hardware market. It shows that the company plans to seriously challenging Apple's dominance in the wireless phone market, which generates about 60% of Apple's total revenue. (Source: "Q3 2016 Unaudited Summary Data," Apple Inc., last accessed October 5, 2016.)
Is this development a threat for long-term investors in AAPL stock, who have massively benefited from the company's remarkable innovation in the smartphone segment?
Before I address the severity of this challenge for AAPL stock investors, I want to highlight the importance of iPhone brand for Apple and its future.
The iPhone has changed Apple's business dramatically in the past decade. Sales from selling slick and more advanced iPhone models each year rose strongly over time, from around 27-million sets in the first quarter of 2013 to over 50 million units sold in third quarter of this year.
The iPhone has been the main contributor in making Apple one of the most valuable brands in the world. Apple's success translates into strong brand loyalty, as well as into its revenue growth. In 10 years, Apple's revenue increased from $8.0 billion in 2004 to more than $234.0 billion in 2015.
Smartphone Segment Generating Most Cash
The smartphone business has proved the main cash cow for Apple stock investors, supporting the company's ongoing $250.0-billion dividend and share buyback plan. (Source: "Apple Return of Capital and Cash Position," Apple Inc., last accessed October 5, 2016.)
Now let's see how seriously the Pixel brands will challenge Apple's dominance in the cell phone hardware market.
I think the Pixel phone is certainly a great device and should compete well against the premium phones in terms of its features, but the price points at which Google is selling these items don't make a strong case for a dedicated iPhone consumer to make the switch. Starting at $649.00 for the basic model, Pixel doesn't provide an attractive bargain for iPhone users.
If you remember, this isn't the first attempt by Google to make a long-lasting impact in the cellphone hardware market. Its solo ride in the phone business went terribly wrong when it sold the Motorola Solutions Inc (NYSE:MSI) handset business in 2014, within two years of acquiring that company.
The second-biggest hurdle to cross for Google before it starts making a real dent in the iPhone market share is creating a comprehensive ecosystem of its own devices and technology. Google certainly lacks on that front at this point. One reason behind this failure is that Google doesn't want to disrupt its relationship with exciting cell phone brands, including Samsung, which use its Android operating software. And Google's second attempt in the cellular hardware market may just annoy those customers.
Final Word on AAPL Stock
For long-term income investors in Apple stock, the launch of Pixels doesn't present a major threat at this point. The price action in AAPL stock suggests the same as investors have largely ignored Google's foray into the high-end handset market.
I think Apple has enough competitive edge in the smartphone business to generate strong cash flows to reward its investors. No company, no matter how big and innovative, can claim to be free of competition, and Apple isn't an exception.
Anticipating this threat to its business and slowing iPhone sales, the world's most valuable company is broadening its horizons by focusing on its services business, which includes the "App Store," "Apple Pay" and "iCloud." Sales from this business climbed 19% in the last quarter, surpassing both the "iPad" and "Mac" computers. (Source: Ibid.)