Donald Trump "Dividend Trigger" Could Send Apple Stock Soaring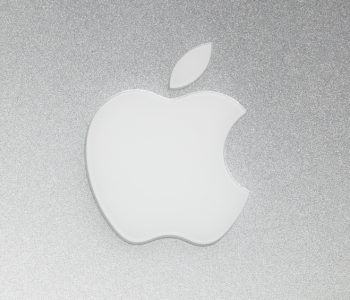 A 6% Dividend Yield… From Apple Stock?
President-elect Donald Trump promised tax cuts. Big ones. Lots of 'em. And Apple Inc. (NASDAQ:AAPL) stock could be the biggest winner.
Trump has promised tax relief for partnerships and small businesses. Under the Trump plan, the number of individual income tax brackets will be whittled down from seven to three. Corporate taxes will fall from 35% to 15%, which Trump promises will spark a wave of innovation, job creation, and new business investment.
"The wealthy are going to create tremendous jobs. They're going to expand their companies," Trump promised on the campaign trail, predicting that his plan will employ millions of Americans. (Source: "Donald Trump vs. Hillary Clinton on Tax Cuts for the Rich," The Wall Street Journal, September 27, 2016.)
The biggest Trump game changer? Cash repatriation.
Because U.S. corporate income tax rates are so high relative to other developed countries, firms are hit with a big tax bill if they bring that money stateside. For this reason, most multinationals choose to stash their profits overseas. According to a report from Capital Economics Ltd, American firms now have over $2.6 trillion in cash stranded abroad. (Source: "Firms continue to hoard cash overseas," Capital Economics, September 19, 2016.)
Trump has proposed a special tax holiday to bring this money back. His plan would allow corporations to bring their overseas cash back to the United States at a one-time 10% tax rate. Such a holiday could be a boon for American businesses, spurring investment, job creation, and economic activity stateside.
Translation: Donald Trump could trigger the largest wave of dividends and buybacks in American history. And Apple stock could be the biggest winner.
Last quarter, the tech giant reported that it now had $237.6 billion in cash, of which $216.0 billion is held overseas. Assuming Trump's repatriation holiday rate were to prevail, Apple would be able to clear up to $194.4 billion if the company brought its money back to the United States. (Source: "Apple Reports Fourth Quarter Results," Apple Inc., October 25, 2016.)
Such a move would likely mean a cash bonanza for owners of AAPL stock. The company might issue a 30% one-time special dividend. Executives could also get aggressive and repurchase up to 10% of outstanding shares or triple the regular distribution. This would push the yield on Apple stock past six percent.
Alternatively, CEO Tim Cook might plow the money back into the business. On Wednesday, The Wall Street Journal reported that Apple is working on the design for a minivan-like vehicle. If the "iPhone" maker is looking to upend the auto industry, it will need tens of billions of dollars of cash on hand. (Source: "Apple Gears Up to Challenge Tesla in Electric Cars," The Wall Street Journal, February 13, 2015.)
Of course, Apple is unlikely to repatriate as much as $200.0 billion. The company still needs foreign reserves to expand its retail business overseas, not to mention it needs capital for product tooling and manufacturing infrastructure in Asia. But, if Trump did enact a tax holiday, Tim Cook would be under pressure to bring some of that money onshore while he had the chance.
The most likely scenario for owners of AAPL stock would be a combination of dividends, share buybacks, and new investments stateside.
AAPL stock wouldn't be the only winner. Microsoft Corporation (NASDAQ:MSFT) has nearly $110.0 billion in cash stashed overseas. A Trump holiday would allow the software giant to repatriate nearly $99.0 billion after taxes.
That would be a big windfall for shareholders. For starters, Microsoft could wipe out every penny of its $76.0-billion debt load, saving the company $1.3 billion in annual interest payments. With the cash left over, executives could pay out a five-percent special distribution, launch another share buyback program, or double the annual dividend.
Broader still, Trump's tax plan could trigger a wave of dividend and share buybacks from any firm with a large overseas cash pile.

"I think it would for [create jobs] for Cisco, but it would also create jobs beyond that," explained Cisco Systems, Inc. (NASDAQ:CSCO) Chief Executive Officer Chuck Robbins in an interview on CNBC on Wednesday. "If we come back — if we were to increase our dividend — then that flows through the mutual funds, which flows through to the middle-class America, which flows through to make people feel better about their income. I think all that is good for business." (Source: "Bringing Cisco's cash back to the US would cause a rush of dividends, buybacks and M&A, CEO says," CNBC, December 7, 2016.)
Here's the Bottom Line on AAPL Stock
None of this is to suggest that a Trump administration is all good news for Apple stock. A trade war would definitely crimp the business. The president-elect has also demonized Apple's globalization as part of his pro-U.S. agenda.
Regardless, investors will be waiting for more details on Donald Trump's tax plan. Any tax holiday would need his green light, and would need to get passed by Congress. If Trump can follow through on his campaign promise, it could be a major trigger event for AAPL stock and the entire tech sector.