AAPL Stock: Apple Inc. Setting Up to Reward Dividend Investors Big Time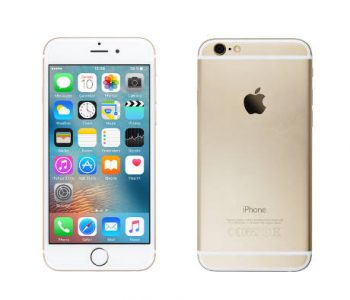 Apple Stock Could Provide Massive Returns
Apple Inc. (NASDAQ:AAPL) stock was known for providing huge capital gains to investors a few years ago. Now, it's setting up to be a great dividend play.
Trading at $111.96 on Monday, Apple stock has an annual dividend yield of 2.03%, which isn't that impressive compared to the high-yield dividend stocks on the market. However, if you take a look at what the company is doing right now, you'd see that AAPL stock could provide huge returns to dividend investors.
Apple is in the technology industry. While the industry is known for producing triple-digit returns through stock price appreciation, it is also known for requiring "high maintenance." That is, companies in this industry have to spend quite a bit on investments in order to stay relevant in the future.
Moreover, few things disappoint dividend investors more than a distribution cut. If a company doesn't even know whether it's going to be around in the next decade, why bother paying dividends today?
That's why, on average, paying dividends could be a much more difficult task for tech companies than, say, consumer staples companies. Therefore, when there is a tech company that has the ability to pay steadily-increasing dividends, it deserves the attention of income investors.
Right now, Apple's biggest business is still the "iPhone." In the company's most recent fiscal quarter, ended September 24, iPhone sales totaled $28.2 billion, accounting for more than 60% of its total revenue. (Source: "Apple Inc. Q4 2016 Unaudited Summary Data," Apple Inc., October 25, 2016.)
Of course, Apple stock bears would argue that as competition intensifies, Apple would not be as profitable because consumers would move from iPhones to less expensive alternatives. At the end of the day, who really needs a $700 smartphone?
This might be a problem for a company making generic products. But for Apple, it's far from being a concern.
In case you haven't noticed, competition is already intense. But that didn't cause Apple to lose its profits in the industry. A recent report showed that Apple managed to earn 103.6% of the smart phone industry's profits in the third quarter of 2016. (Source: "Apple iPhone captures 103.6% of smartphone industry profits in Q3, according to analyst estimates," 9To5Mac, November 4, 2016.)
Grabbing over 100% of the industry's profits is truly remarkable. This was due to the fact that some of its competitors, like LG Corp and HTC Corp, lost money. Samsung Electronics Co Ltd had a measly 0.9% share of the industry's profits due to its "Galaxy Note 7" recall. But even without competitors' blunders like this, Apple's share of the smartphone industry's profits has been between 90% and 95%. (Source: Ibid.)
What I see here are wide economic moats. If Apple didn't have something to guard its profits, how could it grab 103.6% of the profits in an ever-so-competitive industry?
Wide economic moats could translate to steady income year after year. Whenever the company launched its latest flagship product, people would line up outside Apple Stores hoping to be the first ones to get it. That's why even though Apple is mostly a hardware device maker, it has the ability to pay dividends and steadily increase them.
Sponsored Advertising Content: Insurance Return Checks: Your Second Source of Income
The Best Is Yet to Come for AAPL Stock Dividend Investors
No doubt, as a tech company, Apple also has to reinvest some of its earnings. And it seems like the company is working on a million different things at the moment. However, keep in mind that despite its two-percent yield, Apple isn't really paying out all that much.
In Apple's fiscal 2016, ended September 24, it paid $2.18 of dividends per share while earning $8.31 per share. This means the company was paying just over 26% of its profit. This leaves a huge margin of safety, as well as the potential for further dividend hikes.
Apple said that revenue for the December quarter could beat its all-time record in the year-ago period. You can wait till the company gets back on its growth track, but by then, Apple stock probably wouldn't be this cheap.