AAPL Stock: Is Apple Inc. About to Make a Huge Comeback?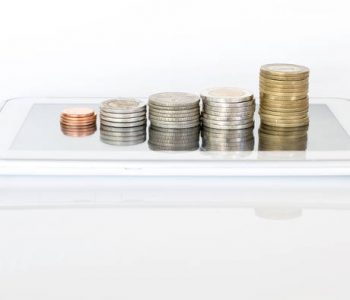 Here's Why You Should Take a Look at Apple Stock Right Now
Consumers love Apple Inc.'s (NASDAQ:AAPL) products, but Apple stock doesn't always get the same response from investors. Since last week's earnings report, AAPL stock has slipped nearly four percent.
And it's not like the company reported a huge miss. In fact, earnings for the quarter ended September 24, 2016 came in at $1.67 per share, better than Wall Street's expectation of $1.66 per share. Apple generated $46.85 billion of revenue, also beating analysts' estimates of $46.83 billion. (Source: "Apple Reports Fourth Quarter Results," Apple Inc., October 25, 2016.)
For the quarter, Apple shipped 45.5 million units of the "iPhone." Analysts expected the tech giant to ship 44.8 million iPhones.
But of course, the expected-yet-still-disappointing fact is that both top- and bottom-line numbers were down from the year-ago period. And for a company that's already under the microscope, that's an unacceptable result in the eyes of many investors. So unsurprisingly, Apple stock dropped. But that's not the whole story, because there is still a lot to like about the Cupertino, California-based company.
There is no simple answer to whether or not you should invest in AAPL stock, because it's all about what the goal is for your investment. If you are looking for something that's going to shoot through the roof, then Apple stock is not for you. As the biggest company in the world by market cap, triple-digit gains are a thing of the past. But if you are in the search for a solid and increasing shareholder return, Apple stock could be a good fit for your portfolio.
How so? First of all, unlike many of the hottest tech stocks in the market today, the iPhone maker actually pays out a part of its profits as dividends. And thanks to the downturn of Apple stock in the past year or so, its dividend yield is now at a decent two percent. At the same time, the company has been raising its payout. Over the past four years, AAPL stock's quarterly dividend rate has increased by over 50%.
And if you think that this kind of dividend growth might be too aggressive, don't worry. Last week's quarterly report also showed results for the Apple's fiscal 2016, and in the 12 months ended September 24, 2016, Apple paid a total of $2.18 of dividends per share while generating $8.31 in earnings per share, meaning the company was paying out just 26.2% of its earnings. If Apple decides to bump up its payout ratio, its dividend rate could become a lot more attractive. (Source: "Apple Inc. Unaudited Condensed Cnosolidated Statements of Operations," Apple Inc., last accessed November 1, 2016.)
Don't forget that paying dividends is just one way to return value to shareholders; Apple is also buying back its shares. In just the reporting quarter alone, the company returned $9.3 billion to investors through share repurchases and dividends. Apple has now completed over $186.0 billion of its $250.0 billion share repurchase program.
Apple could be a solid dividend play in the future due to one of its booming segments: Services. Other than making electronic gadgets, Apple is also monetizing its massive ecosystem. In the reporting quarter, Apple's Services revenue surged 24% year-over-year, reaching a new record of $6.3 billion. In particular, growth from the "App Store" continued, while "Apple Music" helped drive Music segment revenue up 22% year-over-year. (Source: "Apple Q4 2016 Results – Earnings Call Transcript," Seeking Alpha, October 25, 2016.)
The neat thing is that the company's Services segment doesn't have to follow the same product update cycle as hardware devices, and a lot of its revenue could be recurring. That's why continued year-over-year growth in Apple's Services should be a welcome sign for income investors.
This Could Be a Turning Point for AAPL Stock
Everyone knows Apple stock is far from over. However, even with its solid operations and the willingness to return value to shareholders, it's having a hard time finding an audience because few investors are interested in year-over-year declines in top- and bottom-line numbers. But that could start to change.
According to Apple's guidance, revenue for the current quarter is expected to be between $76.0 and $78.0 billion. The company's all-time record quarter was last year's holiday quarter with a revenue of $75.9 billion. If Apple can finally deliver a quarter of record-breaking results again, investors might decide to take another look at the iPhone maker.
You can wait until the company gets back on its growth track, but by then, Apple stock probably won't be this cheap.