A Rock-Solid 7.5% Dividend Yield You Likely Haven't Considered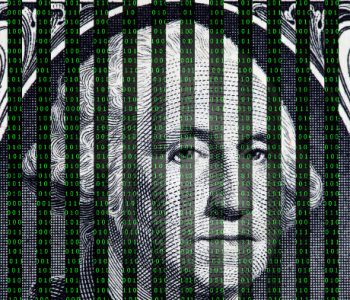 iStock.com/sakhorn38
This is a Top High-Yield Stock for Income Investors
When it comes to finding high-yield stocks, real estate investment trusts (REITs) and energy partnerships are arguably the two most common places to look. However, that doesn't mean investors should ignore other sectors completely. For instance, the company I'm about to show you comes from the print and digital media industry, and it pays a yield substantially higher than most companies in the current stock market.
I'm talking about LSC Communications Inc (NYSE:LKSD), a company that offers a wide range of traditional and digital print, print-related, and office products and services.
To consumers, LSC Communications Inc may not sound like a familiar name, but the company has established a sizable presence in its industry. LSC currently serves more than 3,000 customers, including publishers, merchandisers, and retailers. The company's services include supply chain management, mail and distribution services, and e-book formatting, among others. (Source: "Bank of America Merrill Lynch Leveraged Finance Conference," LSC Communications Inc, last accessed February 22, 2018.)
Also Read:
Walt Disney Co: The No.1 Reason to be Bullish on Disney Stock
LSC is also a global company with 56 production and manufacturing facilities in the U.S., Europe, and Mexico.
The number-one reason to consider LKSD stock right now is the company's generous dividend policy. Most dividend-paying stocks offer yields of less than four percent at the moment. LSC Communications, on the other hand, recently raised its quarterly dividend rate to $0.26 per share, giving LKSD stock an annual yield of 7.5%.
The company's high dividend yield is backed by a solid business. In the Print segment, LSC serves all 10 of the top 10 book publishers in North America, nine of the top 10 direct mail catalogers, and nine of the top 10 magazine publishers. In the Office Products segment, the company has product placements at nine of the top 10 retailers, including well-known names like Staples Inc and Walmart Inc (NYSE:WMT).
On the financial side, note that LSC Communications Inc has just reported earnings. Excluding non-recurring items, the company generated adjusted earnings of $0.50 per share in the fourth quarter of 2017, representing a 4.2% increase year-over-year and providing more than enough coverage of its quarterly distribution of $0.25 per share. (Source: "LSC Communications Reports Fourth-Quarter And Full-Year 2017 Results, Issues Full-Year 2018 Guidance And Announces Share Repurchase Authorization," LSC Communications Inc, February 22, 2018.)
In full-year 2017, the company generated adjusted net income of $1.96 per share while declaring and paying $1.00 of total dividends per share; that translated to a payout ratio of 51%. This leaves a sizable margin of safety because even if business slows down a bit, LSC Communications' profits would likely still be enough to cover its dividend payments.
Last but certainly not least, the company is buying back its shares. Earlier this month, the board of directors of LSC Communications approved a share repurchase authorization of up to $20.0 million of LKSD common stock. This would reduce the number of shares outstanding, allowing each existing LKSD stockholder to own a slightly larger portion of the company. (Source: Ibid.)
That's why for income investors searching for yield, LSC Communications Inc should be near the top of their watchlists.