This 90-Year-Old Company Still Churns Out Record-High Profits (and Dividends)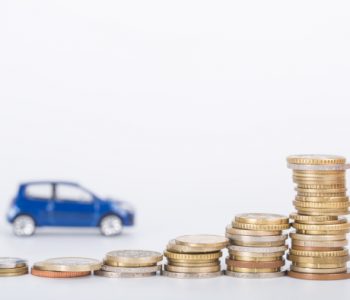 iStock.com/ShutterOK
A Dividend-Growth Stock You Likely Haven't Thought Of
Income investors love established companies with large market capitalizations. This is because, in order to become a large-cap stock, a company usually has to build a strong presence in its operating market. As a result, many large-cap stocks also have the ability to pay stable dividends.
The problem is, though, as a company captures the bulk of its target market, growth could slow down. That's why, despite their elite status in the dividend world, large-cap names are not exactly known as the fastest-growing ones. To investors, they are known more as income stocks than growth stocks.
And that, my dear reader, is why Genuine Parts Company (NYSE:GPC) stands out. The automotive replacement parts distributor started its business in 1928. Today, it is one of the biggest players in the business, with approximately 6,000 Napa Auto Parts stores in the U.S., 700 wholesalers in Canada, 41 stores in Mexico, and more than 2,500 locations in Europe and Australia.
Over the decades, Genuine Parts Company has built a reputation in the stock market. GPC stock was added to the S&P 500 index in 1973 and has remained there ever since.
So, what do you expect when a large-cap, 90-year-old company reports earnings?
Well, the results may surprise you.
Genuine Parts Company: Still Growing at a Double-Digit Clip
For the second quarter of 2018, Genuine Parts Company reported net sales of $4.8 billion, a 17.6% increase year-over-year, marking a new record. (Source: "Genuine Parts Company Reports Record Sales And Earnings For The Second Quarter Ended June 30, 2018," Genuine Parts Company, July 19, 2018.)
Bottom-line results turned out to be even more impressive. Genuine Parts Company generated a net income of $227.0 million in the second quarter. That translated to record-high earnings of $1.54 per share, representing a 19.4% increase from the $1.29 per share earned in the year-ago period.
What's even more impressive, though, is the company's track record of delivering this kind of growth. For instance, Genuine Parts Company generated record sales and earnings per share in seven of the last 10 years. Looking further back, you'll see that the company's sales have increased in 85 of its 90-year operating history. (Source: "Genuine Parts Company Investor Presentation," Genuine Parts Company, last accessed September 24, 2018.)
One of the reasons for the company's continued growth is its acquisition strategy. By acquiring other vendors, GPC can add more stores to its network, further expanding its presence.
Earlier this month, the company announced two acquisitions.
Genuine Parts Company's "Motion Industries" segment will acquire Hydraulic Supply Company, which is expected to generate annual revenue of $85.0 million. At the same time, GPC's "Automotive Parts" segment is going to acquire Hastings Auto Parts, Inc., which should add another $10.0 million to the company's annual revenue. (Source: "Genuine Parts Company Announces Industrial And Automotive Acquisitions," Genuine Parts Company, September 19, 2018.)
Mind you, acquisitions are not the only reason for GPC's growth. In the second quarter, company-wide comparable store sales improved by three percent.
A Great Income Play
Combining an established business with double-digit growth, Genuine Parts Company can dish out an increasing stream of dividends.
In February 2018, GPC's board of directors approved a seven-percent increase to the company's quarterly dividend rate to $0.72 per share, or $2.88 annually. This marked 2018 as the 62nd consecutive year in which GPC has raised its cash payout to shareholders. (Source: "Genuine Parts Company Marks 62nd Consecutive Year Of Increased Dividends And Announces Officer Changes," Genuine Parts Company, February 20, 2018.)
Trading at around $99.40 apiece, Genuine Parts Company stock has an annual dividend yield of 2.9%.
The best part is, thanks to growing financials, the company has no problem covering its increasing dividends. In the first half of 2018, Genuine Parts Company declared total dividends of $1.44 per share. Given its total earnings of $2.74 per share generated during this period, the company had a payout ratio of 52.6%.
By paying out just over half of its profits, GPC's dividends are more than safe.
Bottom Line on Genuine Parts Company
As it stands, Genuine Parts Company does not seem to be a high-yield stock. But with this kind of growth, the company should have no problem keeping its dividend increase track record continuing. That is, investors of GPC stock can look forward to bigger dividend checks in the years to come.