This 9.3%-Yielding "Alternative Bank" Pays Investors Monthly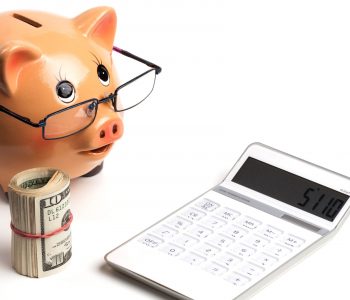 Looking for Oversized Dividends? Read This…
Today I'm highlighting an alternative bank that's extremely income-investor-friendly: Gladstone Capital Corporation (NASDAQ:GLAD).
If you're new to my writing, you may be wondering what I mean by "alternative bank." Well, I consider an alternative bank to be a firm that makes money by lending capital out at higher interest rates than what the firm borrows it at. That's a business model that banks have been using for centuries.
But Gladstone Capital is quite different from traditional banks in that it does not serve retail customers like you and me. Instead, it focuses on the lower middle market.
To be more specific, Gladstone lends to small and medium-sized businesses in the U.S. It provides mainly senior-term loans, senior-subordinated loans, and junior-subordinated loans. Each loan tends to range from $7.0 to $30.0 million, with terms of up to seven years. (Source: "Company Profile," Gladstone Capital Corporation, last accessed November 30, 2020.)
As you might expect, compared to large enterprises, small and medium-sized businesses generally have a harder time getting loans from traditional banks. And the stricter banking regulations put in place after the 2008/2009 financial crisis only exacerbated the problem. The consequence is that smaller businesses generally have to pay higher costs to obtain financing, which means lenders like Gladstone Capital can earn oversized interest income.
In the third quarter of 2020, the weighted average yield on the company's interest-bearing investments was 10.9%.
Furthermore, Gladstone Capital Corporation is a business development company (BDC). BDCs typically operate as regulated investment companies for tax purposes: as long as they distribute at least 90% of their profits to investors, they can avoid paying corporate income taxes.
With a BDC status and a lucrative lending business, Gladstone Capital is able to offer a very generous payout to investors. The company has a monthly dividend rate of $0.065 per share, which comes out to an annual yield of 9.3% at the current share price.
In other words, GLAD stock not only provides a higher yield than the vast majority of companies trading in the market, but also offers more frequent payouts because most dividend stocks distribute payments every quarter.
That being said, the payouts are not carved in stone. In particular, Gladstone Capital's current dividend level is lower compared to the beginning of this year, when the company was paying investors a monthly dividend of $0.07 per share.
Of course, given how much the COVID-19 pandemic has impacted businesses across industries, Gladstone Capital stock's half-cent reduction in monthly payout was not really a big disappointment.
Looking at the financials, we see that, in the third quarter of the alternative bank's fiscal year 2020, which ended June 30, it generated net investment income of $0.195 per share. For this period, the company paid three monthly dividends that also totaled $0.195 per share. (Source: "Gladstone Capital Corporation Reports Financial Results for its Third Quarter Ended June 30, 2020," Gladstone Capital Corporation, July 29, 2020.)
In the fourth fiscal quarter, which ended September 30, Gladstone Capital's net investment income came in at $0.195 per share again. So just like in the June quarter, the company was able to cover its dividend payments, but did not leave any room for error. (Source: "Gladstone Capital Corporation Reports Financial Results for its Fourth Quarter and Fiscal Year Ended September 30, 2020," Gladstone Capital Corporation, November 10, 2020.)
As of the end of September, Gladstone Capital's portfolio was diversified across investments in 48 companies coming from 18 different industries. Notably, secured first-lien and secured second-lien debt represented 47.4% and 43.7% of the company's total portfolio fair value, respectively. (Source: "Form 10-K," Gladstone Capital Corporation, last accessed November 30, 2020.)
In these uncertain times, having a strong portfolio focus on senior secured loans is certainly a good thing for a lender.
Regarding dividends, the company's chief financial officer, Nicole Schaltenbrand, said "Gladstone Capital has remained committed to paying its shareholders a cash dividend, and in October our Board of Directors declared monthly distributions to our common stockholders of $0.065 per share per month for October, November and December, which is an annual rate of $0.78 per share. The Board will meet in January to determine the monthly distribution to common stockholders for the following quarter." (Source: "Gladstone Capital (GLAD) CEO, David Gladstone on Q4 2020 Results – Earnings Call Transcript," Seeking Alpha, November 11, 2020.)
Bottom Line on Gladstone Capital Corporation
Ultimately, traditional banks tend to offer safer dividends than alternative banks, although their dividends aren't carved in stone either.
But considering the sheer size of Gladstone Capital's payout and its more frequent distribution schedule, I'd say GLAD stock still deserves income investors' attention.