Park Hotels & Resorts Inc: 9% Yielder Just Announced Bonus Check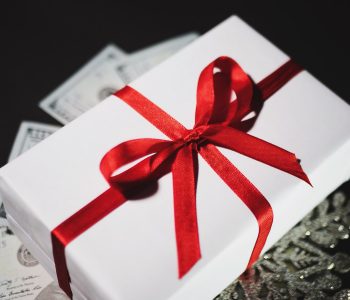 Getting a "Christmas Bonus" From a High-Yield Stock?
The holiday season is coming up, and for investors of Park Hotels & Resorts Inc (NYSE:PK), it means another bonus check will be on its way.
Here's what I mean.
Like most dividend stocks, Park Hotels & Resorts stock follows a quarterly distribution schedule, with payments around the 15th of each January, April, July, and October. Right now, the stock has a quarterly dividend of $0.45 per share, which comes out to an annual yield of nine percent.
However, if an investor has PK stock today, they'll likely collect more than that yield. This is because, other than paying a quarterly dividend, the company has been dishing out what it calls "top-off" fourth-quarter payments.
On December 9, the board of directors of Park Hotels & Resorts announced a cash payment of $0.55 per share for the fourth quarter. The dividend will be paid on January 15, 2020 to shareholders of record as of December 31, 2019. (Source: "Park Hotels & Resorts Announces Fourth Quarter Dividend of $0.55 Per Share," Park Hotels & Resorts Inc, December 9, 2019.)
In other words, the company is giving investors a $0.10-per-share "bonus check" on top on its regular quarterly dividend.
Mind you, this will not be the first time the company gives its shareholders a year-end bonus.
Park Hotels & Resorts was spun off from Hilton Hotels Corporation (NYSE:HLT) in January 2017. Since then, Park Hotels & Resorts stock has delivered top-off dividends in each fourth quarter. (Source: "Dividends & Tax Information," Park Hotels & Resorts Inc, last accessed December 11, 2019.)
During this period, the company has also increased its quarterly dividend rate from $0.43 per share to $0.45 per share.
Therefore, even though PK stock is a relatively new ticker, it has already given shareholders a dividend bonanza.
Park Hotels & Resorts Inc Maintains a Safe Payout
Of course, given that most companies in today's market don't even yield half as much as nine percent (not to mention those top-off dividends), the payout from Park Hotels & Resorts stock can seem a bit risky. However, if you take a closer look at the company's financials, you'll see that it actually stands out when it comes to dividend safety.
As its name suggests, Park Hotels & Resorts focuses on hotels and resorts. Structured as a real estate investment trust (REIT), PK has a portfolio of 66 premium-branded hotels and resorts with more than 35,000 rooms. These properties are mainly located in prime U.S. markets with high barriers to entry. (Source: "REITworld: 2019 Annual Conference November 2019," Park Hotels & Resorts Inc, last accessed December 10, 2019.)
Like most REITs, Park Hotels & Resorts reports something called funds from operations (FFO). As risk-averse income investors, what we want to see in a REIT is its ability to generate FFO that's higher than its payout to shareholders.
According to the company's latest earnings report, Park Hotels & Resorts generated adjusted FFO of $0.68 per share in the third quarter of 2019. The amount not only represented a 4.6% increase year-over-year, but also easily covered the company's third-quarter cash dividend of $0.45 per share. (Source: "Park Hotels & Resorts Inc. Reports Third Quarter 2019 Results," Park Hotels & Resorts Inc, November 6, 2019.)
For full-year 2019, management expects the company to earn adjusted FFO of $2.80 to $2.90 per share. Note that the company has already declared four quarterly dividends—including a top-off payment—totaling $1.90 per share.
If the company achieves the midpoint of the guidance range and earns $2.85 per share in adjusted FFO in full-year 2019, it will achieve a payout ratio of 66.7%. In the REIT industry, that's considered a very wide margin of safety.
Now, because the REIT focuses on the lodging industry, another key performance metric is revenue per available room (RevPAR). In the third quarter, Park Hotels & Resorts' RevPAR was $183.51, up 1.9% from the year-ago period. For the full year, management expects the company to achieve comparable RevPAR growth of one to two percent.
For a company that's willing to return cash to investors, having a growing business is certainly a good sign.
"Despite the above-average yield, it is our intent to protect the dividend and continue our track record of returning capital to shareholders," said the company's chief financial officer Sean Dell'Orto in the third-quarter earnings conference call. (Source: "Park Hotels & Resorts Inc. (PK) CEO Tom Baltimore on Q3 2019 Results – Earnings Call Transcript," Seeking Alpha, November 7, 2019.)
"Over the last three years, Park has returned over $2.1 billion of capital in the form of dividends and stock repurchases, the highest in the industry."
For investors looking for oversized dividends in today's low-yield environment, PK stock could be worth considering.