A 9% Secret Income Stream—from Goldman Sachs?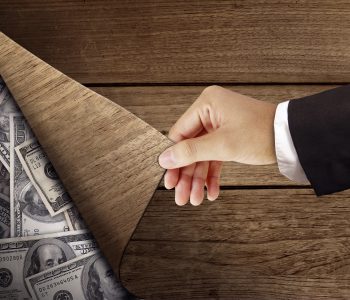 iStock.com/2jenn
A High-Yield Opportunity Most People Have Never Heard of
Whether you like Goldman Sachs Group Inc (NYSE:GS) or not, it's hard to ignore the company's presence in the financial world. It is one of the largest investment banking enterprises in the world, a huge market-maker, and a primary dealer in U.S. Treasuries.
And those are just some of the roles played by this multinational financial services company.
Meanwhile, it's pretty easy for retail investors to get a piece of the action: all it takes is buying the investment bank's stock. Still, if you are an income investor, you might find GS stock not generous enough. This is because right now, it offers an annual yield of just 2.4%.
And that's why today I want to show you how retail investors can unlock a much more substantial income stream from this financial industry behemoth.
The secret lies in Goldman Sachs BDC Inc (NYSE:GSBD), a business development company (BDC) that are externally managed by the Goldman Sachs subsidiary Goldman Sachs Asset Management LP. While GSBD is a separate stock from GS, Goldman Sachs BDC can draw upon the massive resources of Goldman Sachs Group.
Like most BDCs, Goldman Sachs BDC Inc is in the lending business. To be more specific, the company invests primarily in middle-market businesses in the United States.
Goldman Sachs BDC 's typical borrower tends to have annual earnings before interest, tax, depreciation, and amortization (EBITDA) of between $5.0 and $75.0 million. The company's investment size usually ranges from $10.0 to $75.0 million, but it also has the ability to source partners to participate in larger deals. (Source: "Goldman Sachs BDC, Inc. (GSBD)," Yahoo! Finance, last accessed September 10, 2019.)
While Goldman Sachs BDC makes both debt and equity investments, its main focus is senior secured lending. As of June 30, 67.8% of the company's portfolio was made up of first-lien loans, and 18.5% of the portfolio consisted of second lien loans. (Source: "Investor Presentation Quarter Ended June 30, 2019," Goldman Sachs BDC Inc, last accessed September 10, 2019.)
As a first lien lender, GSBD would be the first one standing in line to get paid in the event of a borrower liquidation. With most of its portfolio invested in first and second lien loans, the company can earn a predictable interest income stream.
And because of the pass-through structure of BDCs, Goldman Sachs BDC must distribute most of its profits to shareholders through dividends. In exchange, the company pays little to no income tax at the corporate level.
Right now, Goldman Sachs BDC Inc has a quarterly dividend rate of $0.45 per share. With GSBD stock trading at $20.19 per share, its cash dividend comes out to a staggering annual yield of nine percent.
To put that in perspective, GSBD's yield is nearly four times as high as what's being offered by Goldman Sachs Group Inc.
And that, my dear reader, is how the average investor can tap into a substantial income stream from the Goldman Sachs brand.
Goldman Sachs BDC Inc Generates Solid Financials
Of course, given the sheer size of GSBD stock's yield, you might be wondering whether the company can actually afford this level of payout. In this day and age, high-yield stocks are not really known for their dividend safety.
To find out the answer to that question, let's take a look at the BDC's financials.
Goldman Sachs BDC reported earnings at the beginning of August. In the second quarter of 2019, the company generated a net investment income of $0.47 per share, which was more than enough to cover its quarterly cash dividend of $0.45 per share. (Source: "Goldman Sachs BDC, Inc. Reports June 30, 2019 Financial Results and Announces Quarterly Dividend of $0.45 Per Share," Goldman Sachs BDC Inc, August 1, 2019.)
In the first six months of 2019, Goldman Sachs BDC earned a net investment income of $1.02 per share. During this period, the company declared total dividends of $0.90 per share. Therefore, it had no problem outearning its dividends in the first half of this year.
One of the main reasons the company can afford to pay such generous dividends is how lucrative its business is. In its latest earnings report, Goldman Sachs BDC Inc revealed that, at the end of June 2019, the weighted average yield of its total investment portfolio at fair value was 9.4%.
And as mentioned earlier, this company has a strong focus on senior secured lending. At the same time, it also manages its risk through diversifying. As of June 30, the firm had investments in 101 portfolio companies coming from 37 different industries. Its three largest industry exposures were a software (9.2%), healthcare providers and services (8.7%), and Internet software and services (6.7%).
By having a well-diversified portfolio, Goldman Sachs BDC ensures that, if one company or one industry enters a downturn, the impact on its company-level financials will likely be limited.
Bottom Line on Goldman Sachs BDC Inc
And there you have it.
The words "Goldman Sachs" and "high-yield stock" don't usually appear together. But with Goldman Sachs BDC Inc, investors can tap into a generous dividend stream that is covered by the company's profits.