This 9.8% Yielder Just Raised Its Payout Once More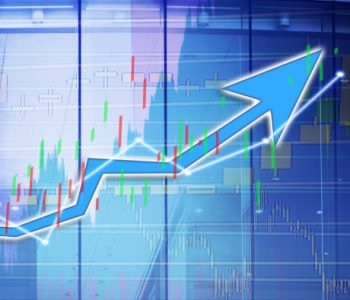 iStock.com/JoeyCheung
A Dividend Growth Stock Most People Have Never Heard Of
In a volatile market, it would be awfully nice to have a dividend income stream that keeps on growing.
What would be even better, though, is locking in that income stream at a near-double-digit yield.
Sounds too good to be true? Well, just take a look at Saratoga Investment Corp (NYSE:SAR).
On November 27, the company announced that it had declared a quarterly cash dividend of $0.53 per share, representing a two-percent increase from its previous payment. The dividend will be paid on January 9, 2019 to shareholders of record as of December 17, 2018. (Source: "Saratoga Investment Corp. Increases Quarterly Dividend to $0.53 per Share Represents the 17th Sequential Quarterly Dividend Increase," Saratoga Investment Corp, November 27, 2018.)
I know, a two-percent payout increase is nothing to brag about. But note this: the announcement marked the company's 17th consecutive quarterly dividend hike.
At the new dividend rate, Saratoga Investment Corp offers an annual yield of 9.8%.
Saratoga Investment Corp
Given that most people probably haven't heard of SAR stock, let's first take a look at what the company does.
Headquartered in New York City, Saratoga Investment Corp is a business development company (BDC). Like most BDCs, the company provides financing solutions to middle-market businesses in the U.S.
Different BDCs tend to have different investment criteria. At Saratoga, the target companies usually have annual revenues of $8.0 million to $250.0 million and annual earnings before interest, taxes, depreciation, and amortization (EBITDA) of more than $2.0 million. Each investment is usually between $5.0 million and $30.0 million.
Saratoga Investment Corp provides flexible financing solutions, but the bulk of its business is lending. As of August 31, around 83.5% of the company's portfolio by fair value was invested in first-lien and second-lien loans. (Source: "Saratoga Investment Corp.," Saratoga Investment Corp, last accessed November 29, 2018.)
In this day and age, being a lender is probably not the most exciting business, but Saratoga Investment Corp is extremely profitable. The last time the company reported, the weighted average yield of its portfolio stood at 10.8%.
By collecting a steady stream of oversized interest payments, Saratoga can afford to have a generous dividend policy.
SAR Stock: Covering the Payout
If you are wondering whether a 9.8% yield can actually be safe, a look at the company's financials should be reassuring.
In the second quarter of Saratoga's fiscal-year 2019, which ended on August 31, the company generated a net investment income of $0.74 per share. Adjusted for the incentive fee accrual related to net unrealized capital gains, the firm's adjusted net investment income came in at $0.69 per share. (Source: "Saratoga Investment Corp. Announces Fiscal Second Quarter 2019 Financial Results," Saratoga Investment Corp, October 10, 2018.)
Whichever metric you use, it's easy to see that the amount provided more than enough coverage for Saratoga's cash dividend of $0.52 per share declared during the quarter.
Also worth noting is the company's exposure to interest rates.
"In the current rising rate environment, we believe we are well-structured, with 82% of our interest earning investments having floating-rate interest rates and through their LIBOR floors, and all of our debt at quarter-end being fixed-rate," said Chairman and Chief Executive Officer Christian L. Oberbeck. (Source: Ibid.)
That means, if interest rates go up (which they probably will), Saratoga will generate higher interest income from its floating rate portfolio without incurring extra interest expenses. This could boost the company's bottom line.
Of course, at any company, management is almost always upbeat about their prospects. What makes Saratoga Investment Corp stand out is that management is willing to put their money where their mouths are. According to the latest investor presentation, as of October 8, SAR stock had a management ownership of 20.4%. (Source: Saratoga Investment Corp, last accessed November 29, 2018, op cit.)
In my opinion, high insider ownership displays a genuine vote of confidence.
Trading at a Discount?
Putting it all together, we see that Saratoga Investment Corp has a recurring business model, a generous dividend policy, and enough profits to cover its growing payout. Usually, when a company has all three of these things, investors will rush toward it and bid up its price.
However, SAR stock is not really a hot ticker, nor did it shoot through the roof. As a result, the company could offer some serious value in today's market.
You see, the last time the company reported, it had a net asset value of $23.16 per share. And yet, SAR stock currently trades at just $21.70 per share.
Therefore, if the company's fundamentals haven't changed much in the past three months, its stock price would represent a more-than-six-percent discount compared to its net asset value.
The Bottom Line on Saratoga Investment Corp
At the end of the day, you can find companies with longer dividend increase track records than SAR stock. For instance, both The Coca-Cola Co (NYSE:KO) and Johnson & Johnson (NYSE:JNJ) have raised their payouts to shareholders for more than five decades. However, these popular dividend giants don't offer yields nearly as high as SAR stock.
In other words, Saratoga Investment Corp may not be as solid as the blue-chip names, but its well-covered yield of nearly 10% is worth taking a serious look.