Lock in a 9.3% Yield Today, and Earn a 13.4% Yield on Cost by 2021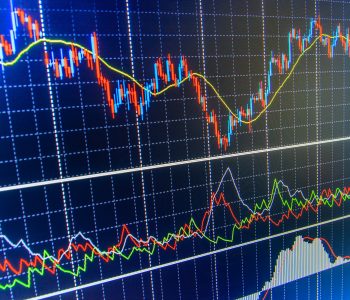 iStock.com/maciek905
A Top Pick for Dividend Growth Investors
One of the reasons why we like dividend growth stocks is that by owning them, we can earn a higher yield on cost as time goes by.
For instance, a stock may have a yield of five percent right now, but if the company can double its payout in the next 10 years, investors who purchase the stock today would earn a 10% yield on cost by the end of the decade.
There are, however, two major challenges with this strategy.
First, everyone wants to own dividend growth stocks. And as investors rushed to buy them, the yields of the most well-known dividend growers became subdued.
Second, the most popular dividend growth stocks—the ones with decades of consecutive annual payout increases—are already decades-old (if not century-old) companies. Because their businesses are so established, the growth rates in their profits (and subsequently dividends) are generally not as high as before.
And that, my dear reader, is why I want to talk to you about Oasis Midstream Partners LP (NYSE:OMP) today. The partnership doesn't ring a bell for most people, but it addresses the two challenges of dividend growth investing with flying colors.
Oasis Midstream Partners LP
OMP is a master limited partnership created by Oasis Petroleum Inc. (NYSE:OAS) to own, operate, develop, and acquire midstream energy assets in North America. Headquartered in Houston Texas, the partnership currently operates within the Williston Basin.
Despite being a relatively small player in the business, Oasis Midstream Partners stands out when it comes to returning cash to investors.
Right now, the partnership has a quarterly distribution rate of $0.45 per unit, giving OMP stock an annual yield of 9.3%. In an era where the average S&P 500 company pays less than two percent, a 9.3% annual yield can go a long way toward boosting the return of an income portfolio. (Source: "S&P 500 Dividend Yield," Multpl.com, last accessed February 12, 2019.)
So the first challenge, yield, is tackled with ease. But what about growth?
Well, since the partnership went public in 2017, it has been following quarter-over-quarter distribution increases. That is, management has been raising the payout to investors every three months.
The latest distribution, which was declared earlier this month, represented an 18.4% increase year-over-year and a 4.7% increase sequentially. Going forward, management is targeting distribution-per-unit growth of 20% annually past year-end 2021. (Source: "Investor Presentation," Oasis Midstream Partners LP, last accessed February 12, 2019.)
In other words, if the partnership achieves that target, its quarterly distribution rate would increase by 20% to $0.54 per unit a year from now, and to $0.648 per unit at the beginning of 2021.
That means that if an investor purchases OMP stock today, trading at $19.32 per unit, they could earn a yield on cost of 13.4% two years from now.
Of course, it's yet to be seen whether the partnership can achieve the target. But I can tell you right now that so far, OMP's distribution hikes are backed by solid financials.
Strong Financials
According to the latest earnings report, Oasis Midstream Partners generated $14.4 million in distributable cash flow in the third quarter of 2018. Given its total distribution of $11.8 million paid to investors for this period, the partnership achieved a distribution coverage ratio of 1.22 times. (Source: "Oasis Midstream Partners LP Announces Quarter Ended September 30, 2018 Earnings," Oasis Midstream Partners LP, November 5, 2018.)
And while OMP is set to raise the payout every quarter, it doesn't plan to compromise its distribution safety. Management expects that by the end of 2019, the partnership would achieve a distribution coverage ratio of as high as 1.7 times. That would leave a huge margin of safety!
OMP's business is also quite stable compared to other players in the energy industry. The partnership makes most of its money from long-term, fee-based contracts with its sponsor, Oasis Petroleum. Therefore, OMP can generate predictable cash flows despite commodity price volatility.
The Bottom Line on OMP Stock
At the end of the day, keep in mind that a well-covered 9.3% yield—which is what Oasis Midstream Partners LP is offering right now—is already a rare find in today's market. Adding in the potential of earning a yield on cost of 13.4% two years down the road, OMP deserves a spot on every dividend growth investors' watchlist.