An 8%-Yielding Monthly Dividend Stocks Most People Have Never Heard Of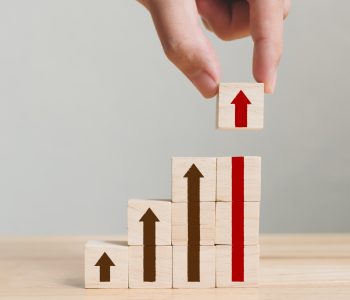 iStock.com/marchmeena29
Looking for Oversized Monthly Dividends? Read This
If I told you there's a rock-solid monthly dividend stock yielding eight percent, would you be interested?
Of course you would. For income investors, few things are better than a reliable high-yield stock that pays shareholders monthly. For this very reason, investors have been buying solid monthly dividend stocks left, right, and center. This has caused a bidding-up in their prices and a drop in their yields.
For instance, Realty Income Corp (NYSE:O), arguably the most well-known monthly dividend company trading on U.S. stock exchanges, yields just 3.9% at the moment.
That's why today I want to tell you about a monthly dividend stock that yields more than double that: Inter Pipeline Ltd (OTCMKTS:IPPLF, TSE:IPL).
Headquartered in Calgary, Alberta, Canada, Inter Pipeline Ltd is a provider of petroleum transportation, storage, and natural gas liquids (NGL) processing services. It operates through four main business segments: "Oil Sands Transportation," "NGL Processing," "Conventional Oil Pipelines," and "Bulk Liquid Storage."
Because the company is based north of the border, most U.S. investors haven't really heard of it. Still, Inter Pipeline deserves investors' attention.
The company operates more than 4,800 miles of pipelines in Canada, transporting over 1.4 million barrels of energy products per day. It also has 23 petroleum products and petrochemical storage terminals strategically located in Europe. Together, these terminals have a combined storage capacity of around 37 million barrels.
Meanwhile, Inter Pipeline operates one of the largest NGL businesses in Canada, processing an average of 3.5 billion cubic feet per day last year.
A Business Well Positioned to Pay Dividends
By operating these high-quality energy infrastructure assets, Inter Pipeline can run a relatively stable business despite volatility in commodity prices.
In 2018, the company generated 70% of its consolidated earnings before interest, tax, depreciation, and amortization from cost-of-service and fee-based contracts. (Source: "Corporate Presentation," Inter Pipeline Ltd, last accessed February 22, 2019.)
Thanks to this stable business model, the company can dish out generous dividends. It also follows a monthly dividend schedule: Inter Pipeline Ltd currently pays monthly dividends of CA$0.1425 per share.
Now, you are probably wondering how American investors can tap into this monthly income stream.
Well, it's easy: while Inter Pipeline Ltd is listed on the Toronto Stock Exchange under the ticker symbol "IPL," its stock also trades over the counter in the U.S. under the symbol "IIPLF."
At its current price, IIPLF stock's monthly dividends provide an annual yield of eight percent.
Inter Pipeline Ltd: Is the Dividend Safe?
As I said, this is more than double the yield offered at the most popular monthly dividend stock. And since ultra-high yielders aren't really known for the dividend safety, let's dig into the financials and see whether IIPLF stock can actually support its generous dividend policy.
Due to the nature of the company's business, the key performance metric to check is funds from operations (FFO). By comparing this number to its actual dividends paid for a given reporting period, we can see whether the payout was safe.
For full-year 2018, the company generated FFO of CA$1.1 billion, which not only represented a 10% increase from 2017, but also marked a new record for the company. (Source: "Inter Pipeline Announces Record 2018 Financial and Operating Results," Inter Pipeline Ltd, February 14, 2019.)
In 2018, Inter Pipeline Ltd also paid record-high dividends, which totaled CA$655.4 million. But because of the company's ability to generate a substantial amount of FFO, those dividends translated to a payout ratio of just 60.2%.
As a risk-averse investor, I like to see companies paying out less than 75% of their funds from operations. At 60.2%, Inter Pipeline Ltd's payout ratio has left a wide margin of safety.
Lock in a Growing Income Stream
The best part is, this eight-percent-yielding monthly dividend stock offers not just a safe income stream, but an increasing one.
Consider this: in 2009, Inter Pipeline paid total dividends of CA$0.85 per share. This year, the company is on track to pay total dividends of CA$1.71 per share. That translates to a compound annual growth rate of around 7.3%. (Source: "Corporate Presentation," Inter Pipeline Ltd, last accessed February 22, 2019.)
Looking a bit further back, you'll see that the company has paid steady or increasing dividends since it adopted a monthly distribution schedule in 2003. Notably, while Inter Pipeline didn't raise its dividend during the economic downturn in 2008, it didn't cut its payout, either. And since 2009, the company has increased its cash payment to shareholders every single year.
However you look at it, Inter Pipeline Ltd represents a solid income opportunity. Management has made it clear that the company's objective "is to provide investors with sustainable monthly cash dividends, with dividend growth upside tied to the development of Inter Pipeline's portfolio of growth projects." (Source: "Inter Pipeline Announces February 2019 Cash Dividend," Inter Pipeline Ltd, February 14, 2019.)
For investors who want to earn oversized monthly dividends, this eight-percent yielder deserves a serious look.