7 Best Places to Retire in 2017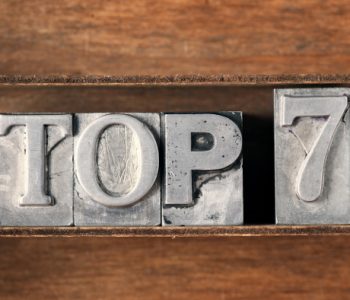 Best Places to Retire in the U.S. 2017
Planning for retirement requires making some important decisions. For instance, you have to decide when the right time to retire is and what the best stocks are for a retirement portfolio. And of course, you also want to find the best place to retire.
The cost of living is a big factor when considering where to retire. But when it comes to finding the best place to retire, money should not be the only factor. Everyone is different; a hectic city life might suit the taste of some, but others prefer to explore nature. So instead of just looking for the cheapest place to retire, keep in mind what you want to do in retirement.
Luckily, America is a great country with many great places to enjoy your golden years. Whatever you are into, be it hiking, boating, or golfing, there is always a place for that.
So let's take a look at the seven best places to retire in the U.S.
7 Best Places to Retire in America
| | | |
| --- | --- | --- |
| Rank | City | Cost of Living Index |
| 1 | Tampa, Florida | 92.4 |
| 2 | Scottsdale, Arizona | 100.7 |
| 3 | Myrtle Beach, South Carolina | 95.2 |
| 4 | Orlando, Florida | 97.8 |
| 5 | Beaufort, South Carolina | 105.2 |
| 6 | Las Vegas, Nevada | 101.9 |
| 7 | Austin, Texas | 95.5 |
7. Austin, Texas
Austin, Texas is a great place not just to retire, but to live as well. According to U.S. News, Austin is the second-best city to live in. Due to the city's wide appeal, about 50 people move to Austin every day. (Source: "U.S. News & World Report Launches the Best Places to Live Rankings," U.S. News, March 2, 2016.)
With a population of around 932,000, Austin is not an overwhelmingly large city. Retirees moving to Austin will likely find every kind of housing choice. Whether you want to live in an apartment, condo, or detached house, the area should have plenty of each available.
If you love to live in a vibrant city with an array of cultural activities, you should seriously consider Austin as a retirement destination. And don't forget that Texas does not have state-level income tax.
6. Las Vegas, Nevada
Las Vegas might be known for its gambling and glamor, but if its world-class resorts and restaurants suit your taste, the city could still be a great place to retire.
Las Vegas was badly hit in the last financial crisis. But looking a bit further back, the city has grown tremendously. Its population has increased from around 260,000 in 1990 to over 603,000 today. (Source: "Population Estimates," United States Census Bureau, last accessed November 16, 2016.)
Nevada is a low-tax state. It does not have income tax and its property tax is based on just 35% of the property's fair market value (many other states assess property taxes on 100%). Moreover, if you are over the age of 62, you can qualify to receive a rebate of up to 90% of your property taxes every year.
5. Beaufort, South Carolina
If golfing, fishing, and seafood sounds good to you, then Beaufort, South Carolina might be a potential retirement destination.
Known as the "Queen of the Carolina Sea Islands," Beaufort was discovered by the Spanish in 1514. Today, 304 acres of the town have been designated as a National Historic Landmark.
Other than having that traditional southern town feel, Beaufort also a great place for patriots. Both Parris Island Recruit Depot and Marine Corps Air Station are located in the region. Every once in a while, you can hear a fighter jet flying overhead. The locals call it "the sound of freedom."
4. Orlando, Florida
Many consider Florida to be one of the best states to retire. Few things are better than being surrounded by warm weather and palm trees all year round.
Orlando has been a booming city since Walt Disney began the transformation of this former agricultural area into one of the largest cities in Florida. Now, the city also has a large number of retirement communities. No matter what your budget is, you should have little problem finding one that suits your needs.
If you have grandchildren, retiring in Orlando might make them visit you more often, as the city boasts the world-famous Walt Disney World, as well as Universal Studios Florida and SeaWorld Orlando.
3. Myrtle Beach, South Carolina
Oceanfront living is usually expensive. But Myrtle Beach, South Carolina offers great value to beach lovers, and even better value to retirees
South Carolina does not tax Social Security benefits. Moreover, when it comes to calculating state income tax, there is a generous retirement income deduction.
Myrtle Beach has over 60 miles of uninterrupted shoreline and over 100 championship golf courses. There are also over 600 fine arts events held annually. In other words, there is plenty to do other than taking long walks on the beach.
Myrtle Beach has a sizable retirement population. As a result, the area already has award-winning medical centers. The area also offers a wealth of in-home health and transportation assistance services.
2. Scottsdale, Arizona
If you love desert living, then you should seriously consider Scottsdale, Arizona as a retirement destination. And not just because of the warm and dry climate; there are other reasons why this suburban outgrowth of Phoenix is one of the best places to retire.
The state of Arizona does not tax Social Security checks and offers many favorable financial conditions to retirees. In Scottsdale, there are more than 15 retirement communities and assisted living centers.
There are also plenty of mountains to hike and golf courses to play. But even if you are not into those activities, keep in mind that The New York Times once described downtown Scottsdale as the desert version of Miami's South Beach. (Source: "The 31 Places To Go This Summer," The New York Times, May 31, 2008.)
1. Tampa, Florida
Tampa's climate is not as hot as in southern Florida, but is still warm enough to attract people of all ages. It has breathtaking views at Tampa and Hillsborough Bays and numerous parks and golf courses. For retirees that love the waterfront but don't want to deal with the crowds common in South Florida, Tampa is worth checking out.
Tampa is relatively affordable. While the bay area's median price for single-family homes has increased to $209,900, that number is still well below the national average of $301,300, according to the U.S. Census Bureau. And don't forget that Florida does not have income taxes at the state level. (Source: "Median and Average Sales Price of Houses Sold by Region," United States Census Bureau, last accessed November 16, 2016.)